The QSP Workaholic
The QSP Workaholic

The QSP Workaholic is an all-round fixed blade, designed by German knife maker Sven Kinast. European Blades Mag. takes a closer look.
.
Text and pictures: Bas Martens
The QSP Workaholic, a design by German knife maker Sven Kinast. This example has Raffir Noble handle scales.

Knife companies like to work with custom knife makers. The advantage is mutual. The knife company can profit from the talent and creativity of the knife maker, and the knife maker can sell his design without having to worry about production, and get a larger distribution.
German knife maker Sven Kinast designed the predecessor of the QSP Workaholic in 2015. As this was his third design it was named the SK03. His aim was to make an affordable all-round knife, suited for hunters, fishermen, outdoor use and the like. His design met with a lot of enthusiasm, but Sven lacked the means for a substantial production. His collaboration with Chinese manufacturing company QSP changed that. The result is the Workaholic, with a similar design as the earlier SK03, but with different materials.
The Workaholic is a full-tang fixed blade, made from Böhler N690 steel. The drop point blade has a maximum width of 4 mm and has a full flat grind. It is 89 mm long, with a total length of the knife of 197 mm. The knife weighs around 130 grams, depending on the material of the handle scales.
The grip, with its large finger choil, has very good ergonomics, which played a substantial role in the popularity of Sven's knife. The rear of the grip has an extended eye for a lanyard.
As far as the handle scales are concerned, the Workaholic has something original. The knife can be bought with different handle materials: black or brown linen micarta, Glow-in-the dark, or Raffir Noble, as on the one pictured here. Raffir Noble is a semi-transparent resin based material with a brass and bronze mesh. The handle scales are fastened with Torx screws. They can be removed (the knife comes with a torx tool, but you need two of them to block the opposing part of
the screws). Without scales, the Workaholic can be used as a
"naked knife", or the handle can be wrapped with a piece of Paracord, which comes with the knife.
The Workaholic is furnished with a brown or black leather sheath, which allows the knife to be carried horizontal or vertical. Sven Kinast also provides Kydex sheaths. Finish of the Workaholic is good, also below the handle scales. As said before, the ergonomics are great and the knife really has a multiple use.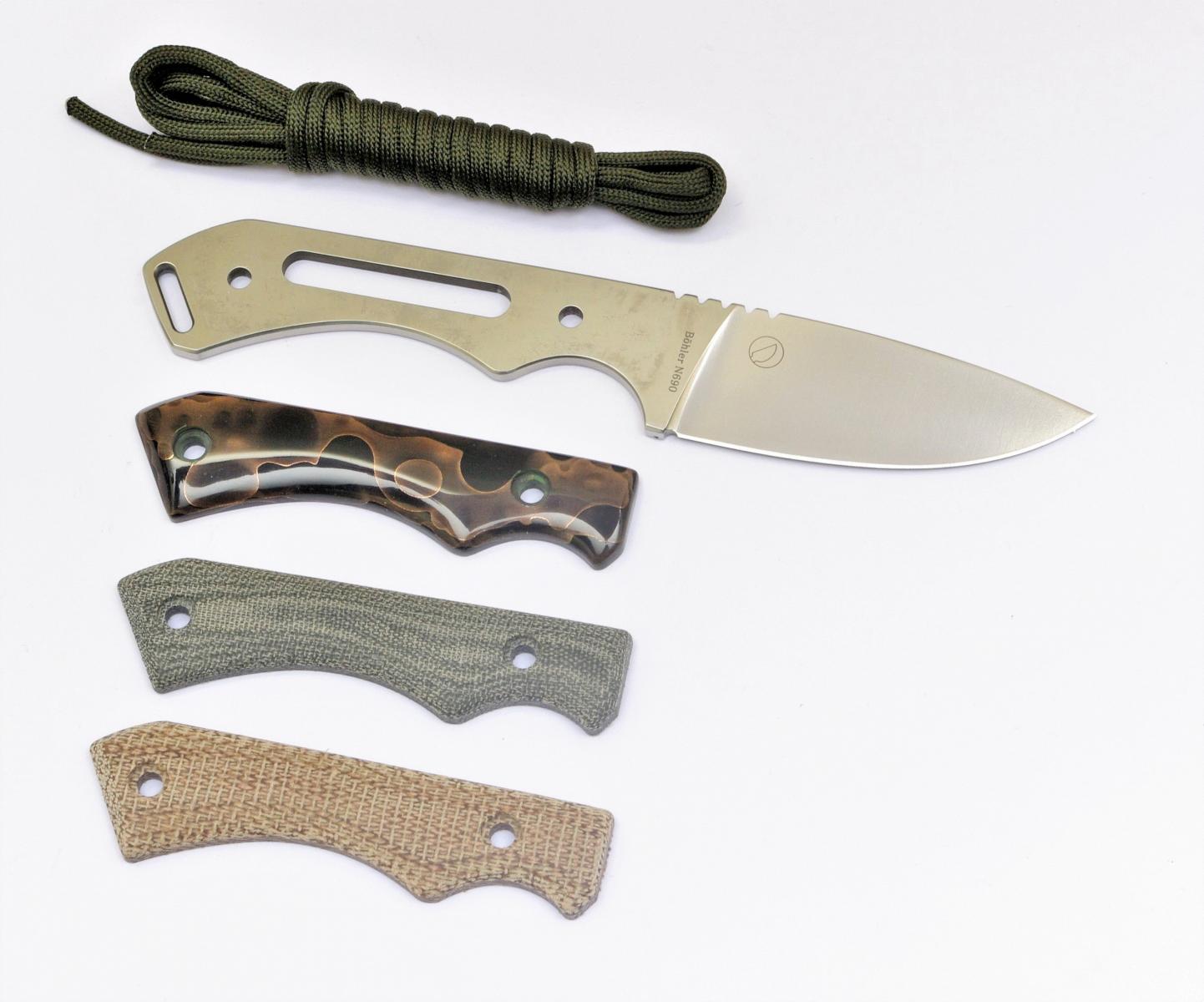 The Workaholic can be used with different handle configurations: scales from different materials, with
Paracord, or without handle scales.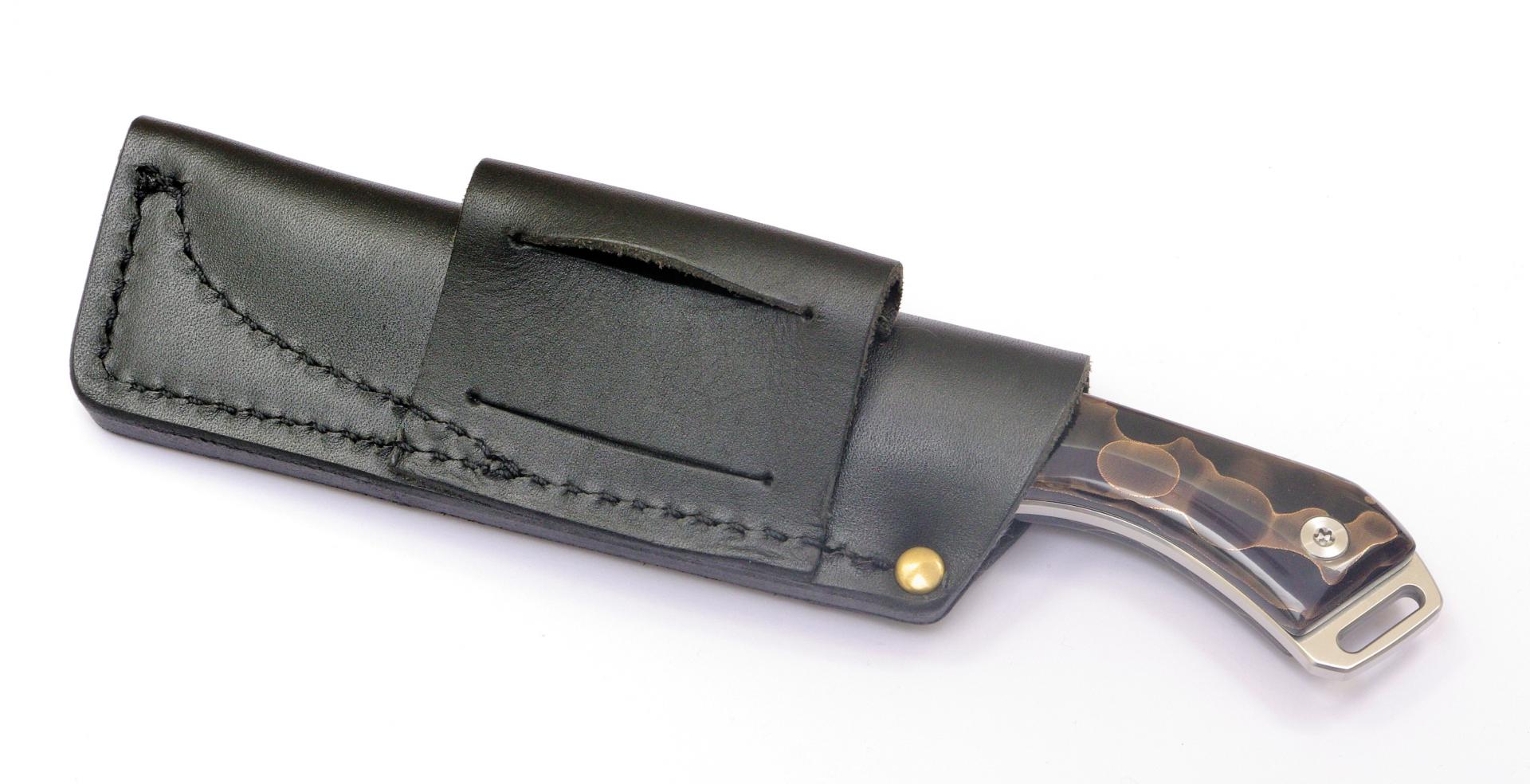 The leather sheath of the Workaholic allows the knife to be carried vertical or horizontal.