The Las Vegas Custom Knife Show 2020
The Las Vegas Custom Knife Show 2020
No, it's not an invasion - not yet. But if you keep track of the American knife shows, you will notice a steadily growing number of European participants.

Text and pictures: Bas Martens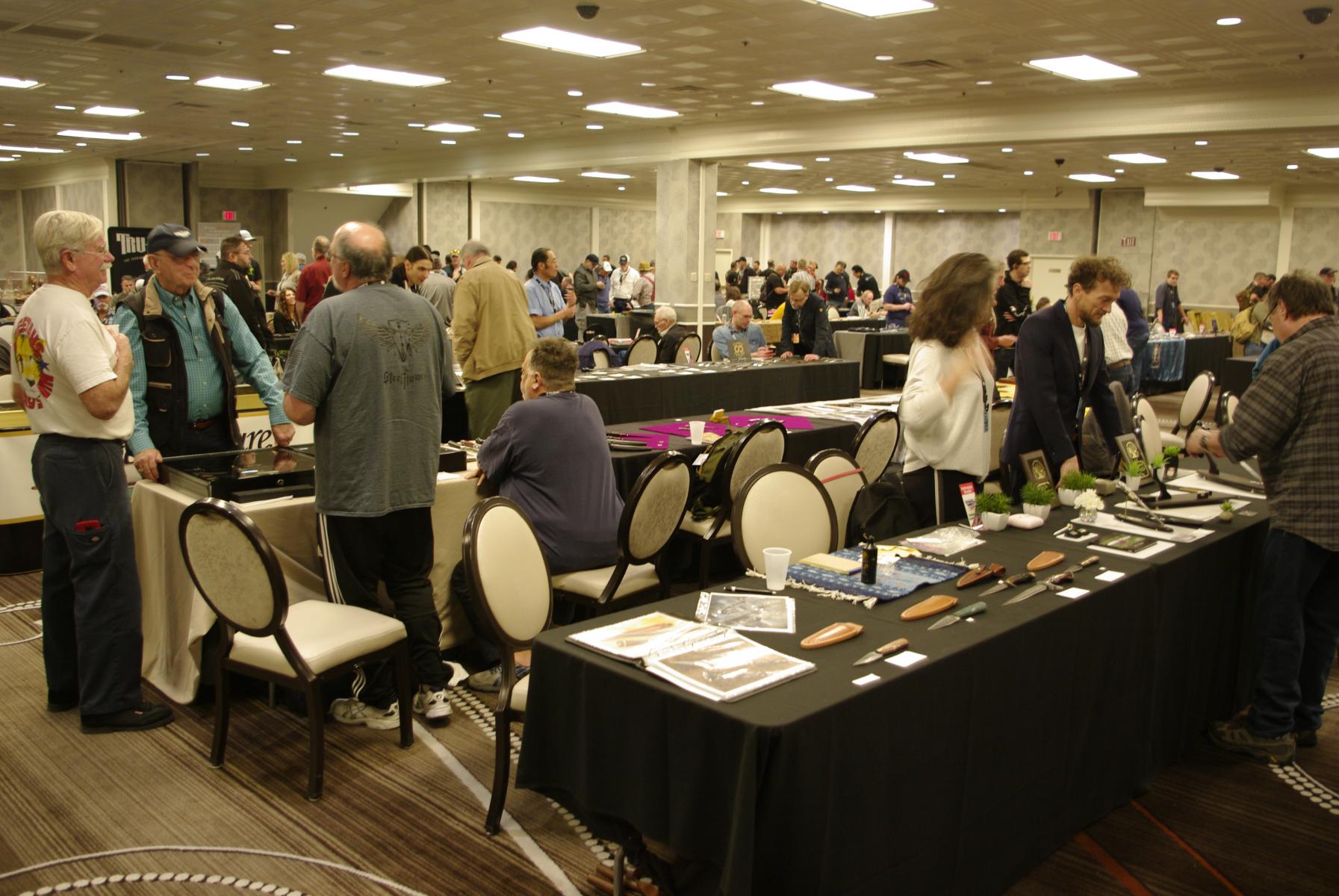 The 2020 edition of the Las Vegas Custom Knife Show was held in a room of the Palace Station
Hotel & Casino. The show featured some 65 tables, with several European knife makers.
What is the Las Vegas Custom Knife Show doing in European Blades Mag., you may ask. Aren't there enough shows to cover within the boundaries of the Old Continent? Yes, of course there are.
The thing is this: I also make an arms magazine. For that, I visit the SHOT Show which is held in Las Vegas, USA. Coinciding with this year's SHOT Show was the 2020 edition of the Las Vegas Custom Knife Show, and among the 65 exhibitors were the names of some well-known European knife makers. So, after a quick correspondence with the nice people of the organiser of the show, Fifty Fifty Productions, I combined business and pleasure and went to have a look.
As a result, I can show you some of the European knife makers at their table on the LVCKS. Unfortunately, I did not see all of them, but no doubt the missing persons will be at one of the European shows.
Left: French knife maker Bastien Bastinelli nowadays lives and works in the USA, where he is quite successful.
Right: Italian knife maker Daniele Ibba.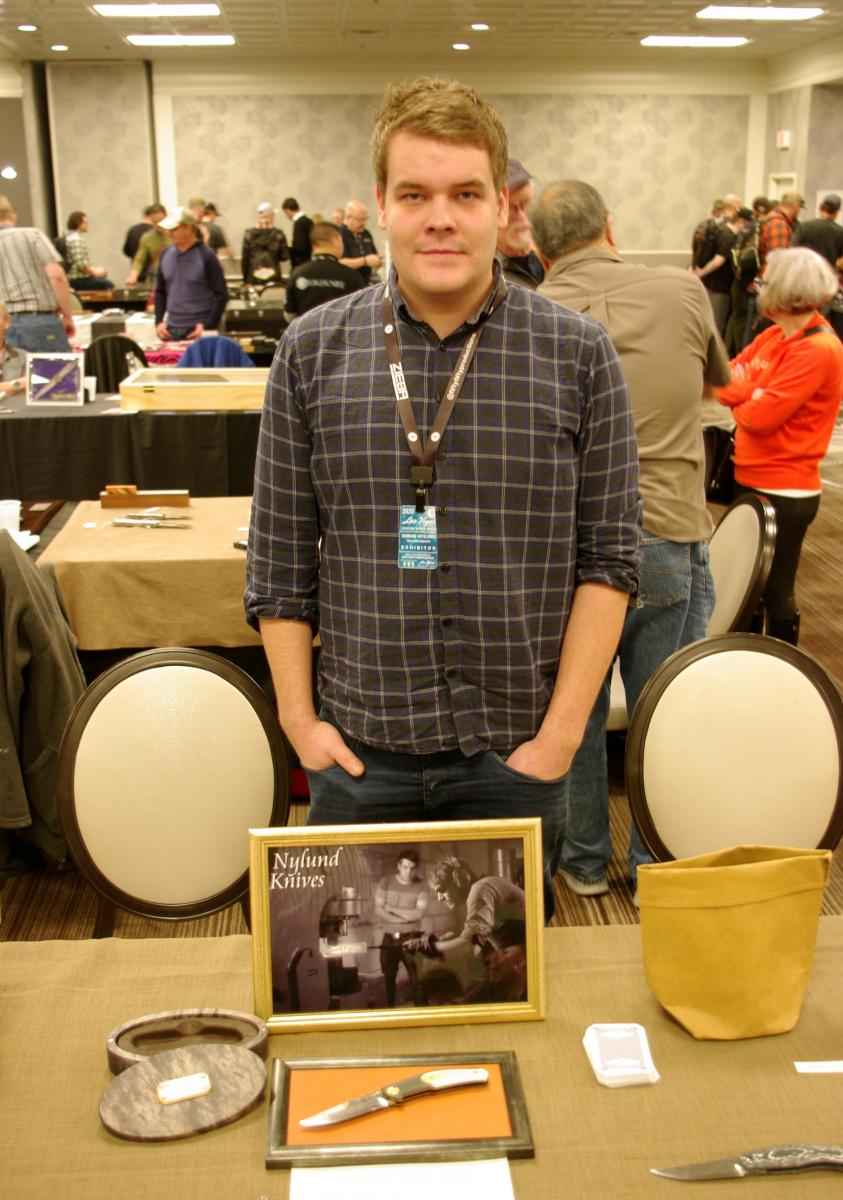 Left: Hans Weinmüller from Austria. Right: Finnish Nylund Knives is Jakob Nylund (pictured here) and his
brother Simon.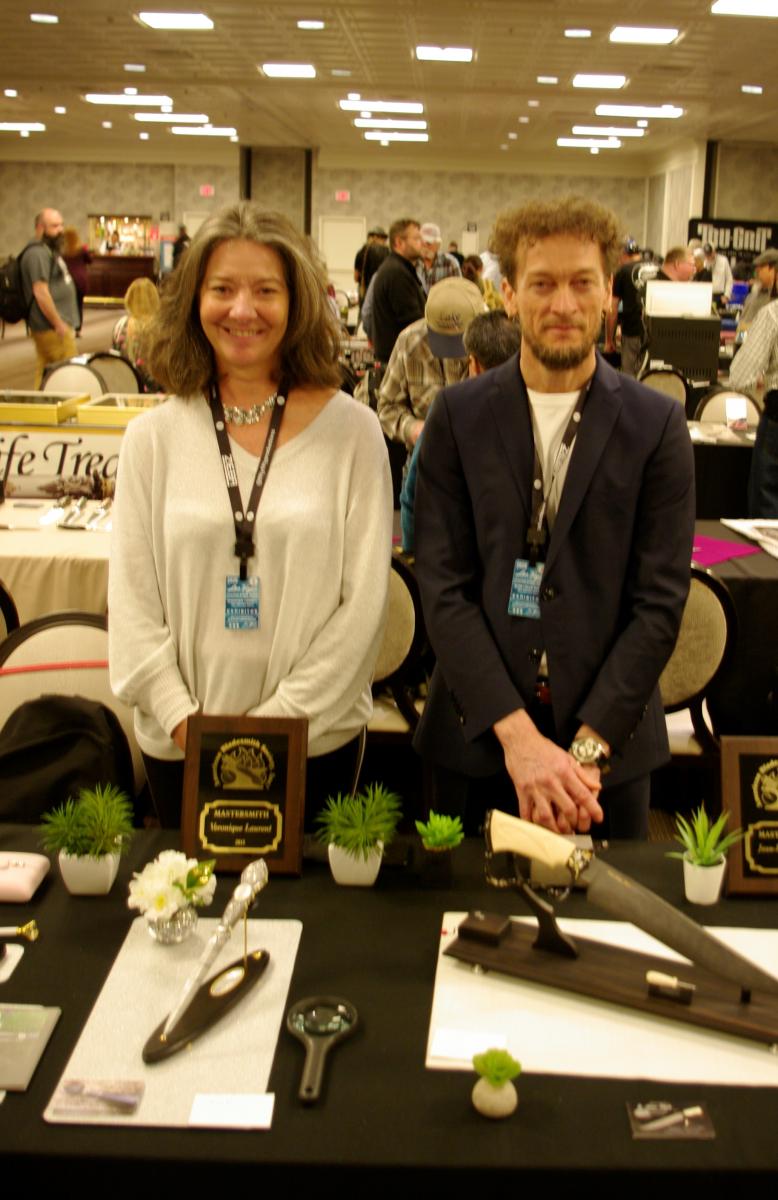 Véronique Laurent from Belgian and Jean Louis Regel from France are
both ABS Master Smith. They have recently taken up engraving as well,
with spectacular results.