The E-show, part 5
The fifth part of our digital knife show is a short one, for lack of submissions. Show us some of your work, so that we can continue this series until the knife shows are back - which, hopefully, will be very soon.
"Le Mineur" by French knife maker Jean-Claude Laforet. The 12cm blade is made from Zladinox feather
Damask. The bolsters are Damasteel Munin. The spring has file work and the handle scales are blue
Mammoth Ivory with Laforet's characteristic shell-shape and a Brass resinated insert with Capricorn motif.
"Insectoïde 6" by French knife maker Benoit Maguin. The blade is D2 steel, the Habaki-type guard
consists of texturized and patinated bronze, the quillon from titanium with purple anodised titanium rings.
The sleeve is buffalo horn, and the handle is sculpted and textured warthog tooth. (Picture by Amélie)

A Kiridashi by Italian maker Dennis Mura, made from 3 mm N690 steel.
The sheath is made by Kiara Leatherworks. (Picture by Franceso Pachi).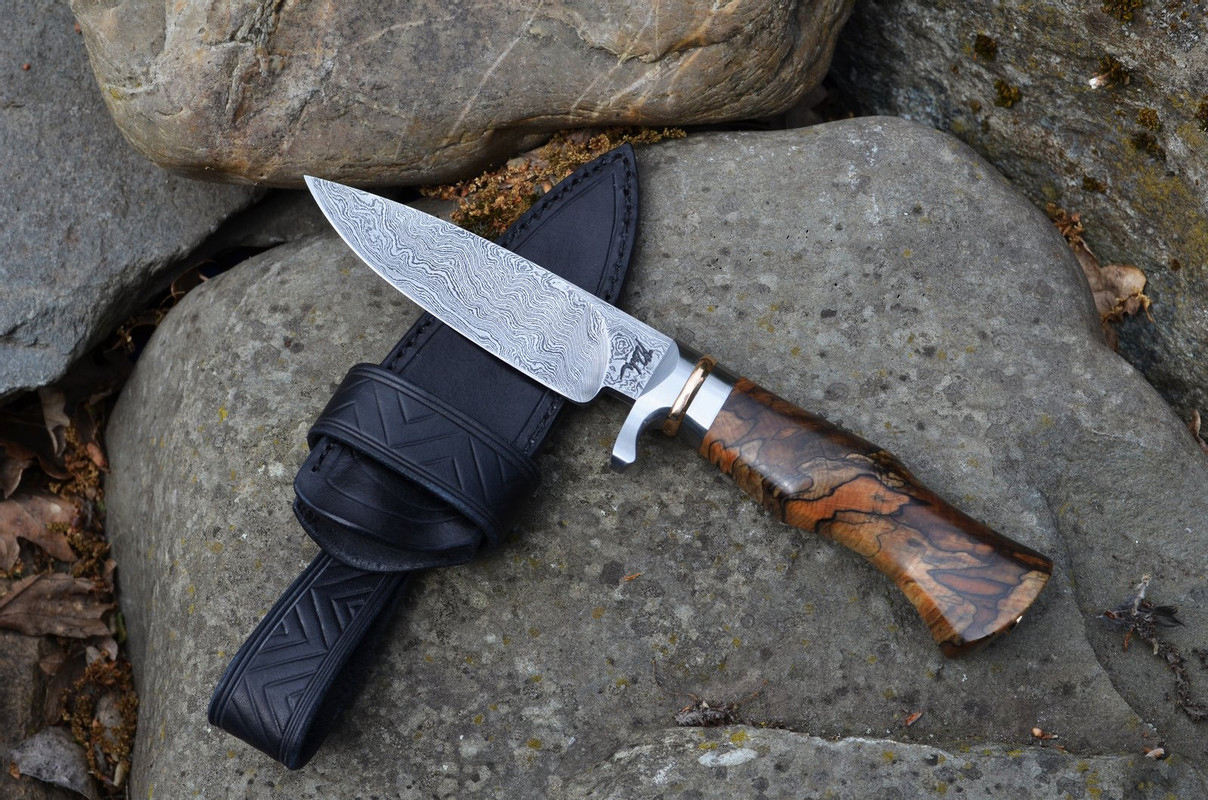 A fixed blade from Dutch knife maker Pieter-Paul Derks. The Damask blade was home-forged from
75Ni8 and O2. The handle is steel, bronze and stabilised birchwood. Derks also made the leather sheath.