The E-show, part 4
The E-show, part 4

In the fourth part of our digital knife show we continue our virtual tour through Europe, with knife makers from the Netherlands, Austria, Poland, Slovakia and Italy. The knives are beautiful, but the number of entries is a bit disappointing. So again, if you are a knife maker from Europe and you have not presented one of your recent knives here, send us one or two pictures and a brief description. We will be happy to show your work to a world-wide audience!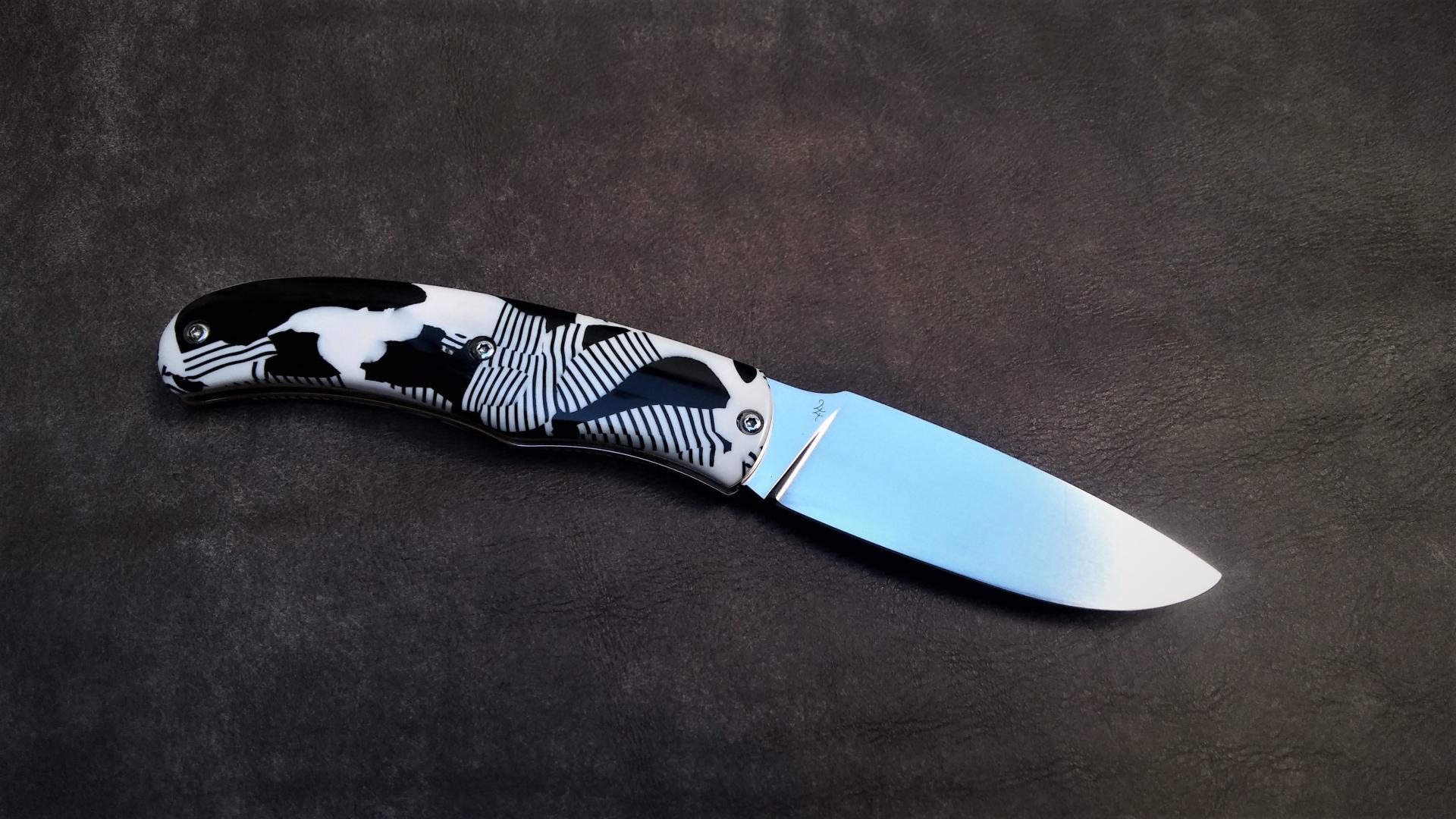 Andreas Behrend (24SharpArt in Austria) made his first Slipjoint. The knife has a 69 mm blade from
N690 Böhler, Bronze liners, a Titanium spring and Acetate handle scales, according to the customer's wish.
An old model Oyster knife by Dutch maker Hans Luiken. The blade is 1.4109 steel with a Cryo treatment,
the handle is black Linen Micarta.
Austrian knife maker Florian Grosinger (Bachschmied Knives) made this Damascus Tanto. The blade is
RWL 34, the handle is stabilized blue Maple with mosaic pins and engraved D2 bolsters. The engraving
is by Reinis Stripniek, the picture was taken by Patricia Trapp. The overall length of the knife is 195 mm.
A front flipper linerlock by Italian maker Fulvio Cuccurullo. The blade is GOST U10A steel with a Hamon.
The knife has Titanium liners, hot blued steel bolsters and a scalloped spacer. The handle scales are
Mammoth Ivory.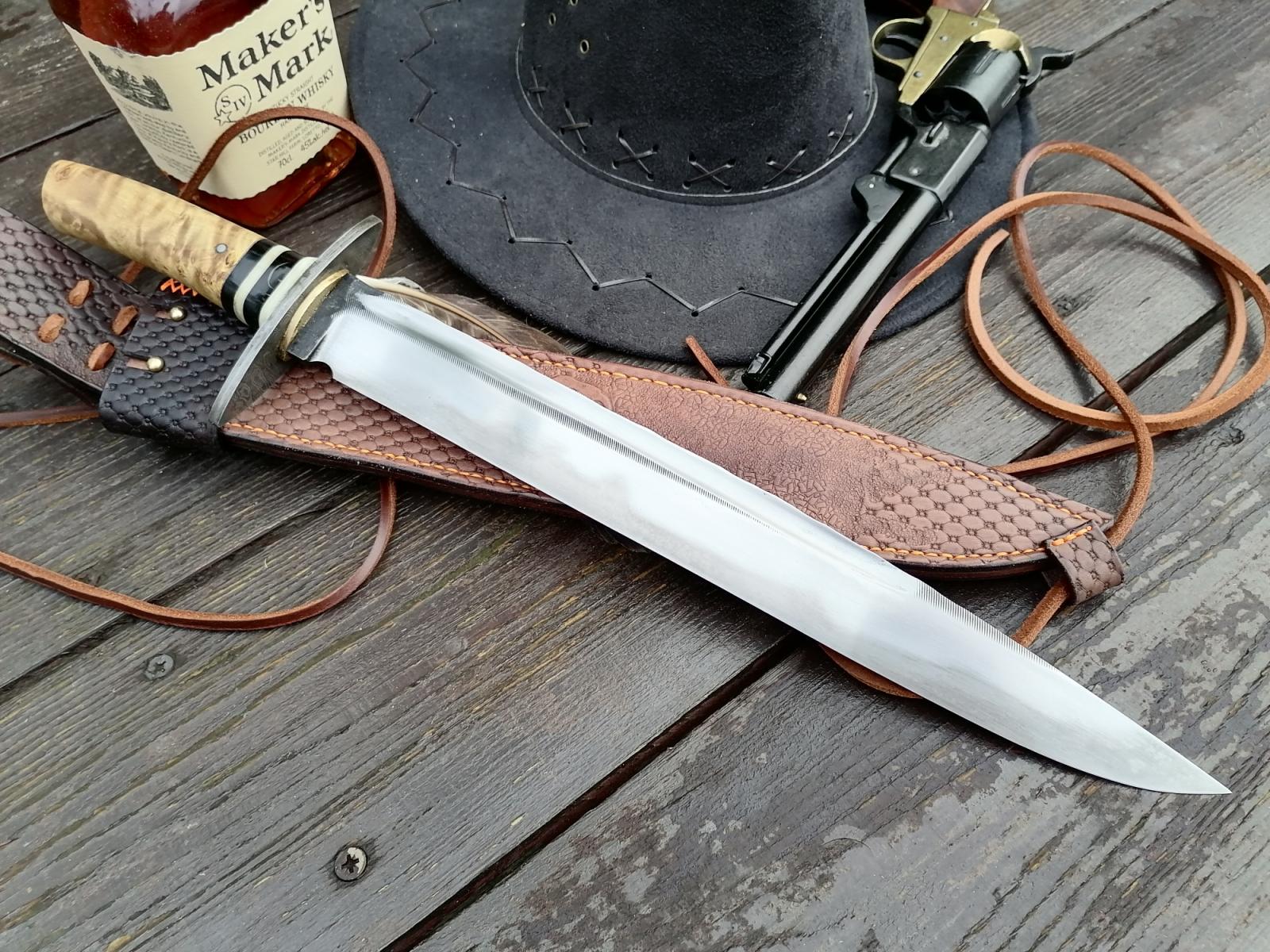 The "Talon" by Polish knife maker Łukasz (Red Samuraj). The selectively hardened blade is from an old
steel file, the handle is made from Bull Bone, Buffalo Horn and stabilized Poplar. The overall length is 47 cm.

Andy and Mike Sabol (Sabol brothers) from Slovakia specialize in making kitchen cutlery, but they make
outdoor knives and tools as well. The chef's knife is Elmax, stabilized Golden Poplar burl with black paper
Micarta spacer and 8 mm stainless steel Corby bolts. The set consists of two chef's knives and four steak
knives. The main chef's knife is Elmax, the smaller chef and steak knives are Böhler N690. Handles are
made from orange blocks of stabilized Poplar Burl, white G10 and black paper micarta spacers, and are
secured to the tang with 8 mm stainless steel Corby bolts. The Knife stand is made from two solid pieces
of Zebrano wood mounted on a granite base.