The ' Bullet Knife' by Editions G
The ' Bullet Knife' by Editions G
The French company Editions G works with several custom knife makers for the development of a knife model, which is then factory-made in a numbered edition of 300 pieces. Recently the second model appeared: the ' Bullet Knife', after a design by Gudy van Poppel from The Netherlands.

Text and photos: Bas Martens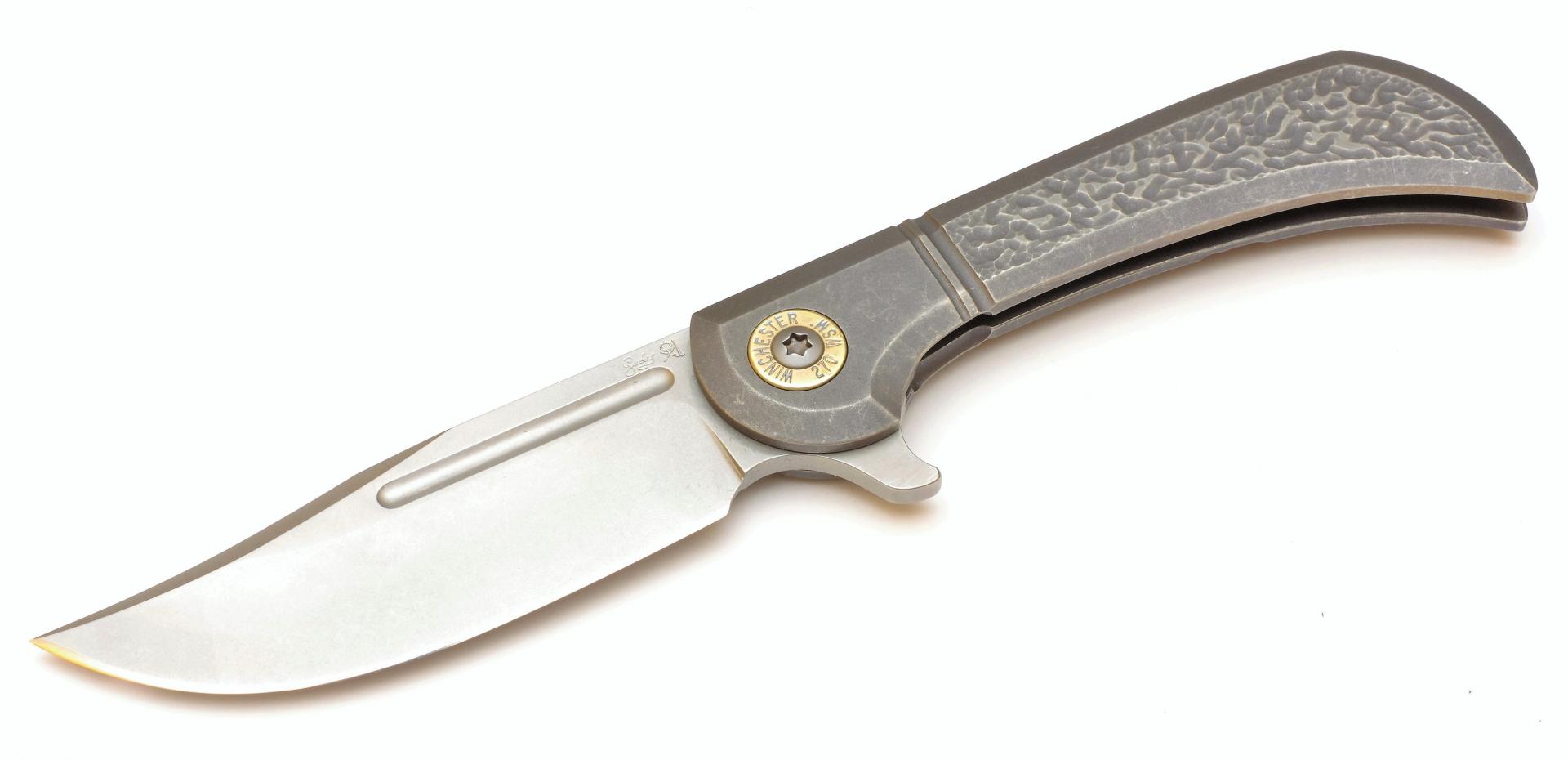 A custom-made Bullet Knife (left) and the midtech version from Editions G. There are, of course, several differences, but the general appearance of the design by Dutch knife maker Gudy van Poppel has been preserved.

Dutch knife maker Gudy van Poppel has been making blades for several decades. He forges his own Damascus, which is used by other knife makers as well. Gudy is well known for his exuberant style, which is reflected in his designs like the Gitano and the Bullet Knife.
'Bullet Knife' may seem like an odd name, but there is a logic to it. In the custom versions of the knife, Gudy van Poppel used the bottom part of cartridge cases (called the case head), and put these around the pivot of the blade, as a decoration in the handle, or as an overtravel stop for the frame lock. A nice detail, especially since the brass contrasts nicely with the grey titanium on the massive handle of the framelock knife.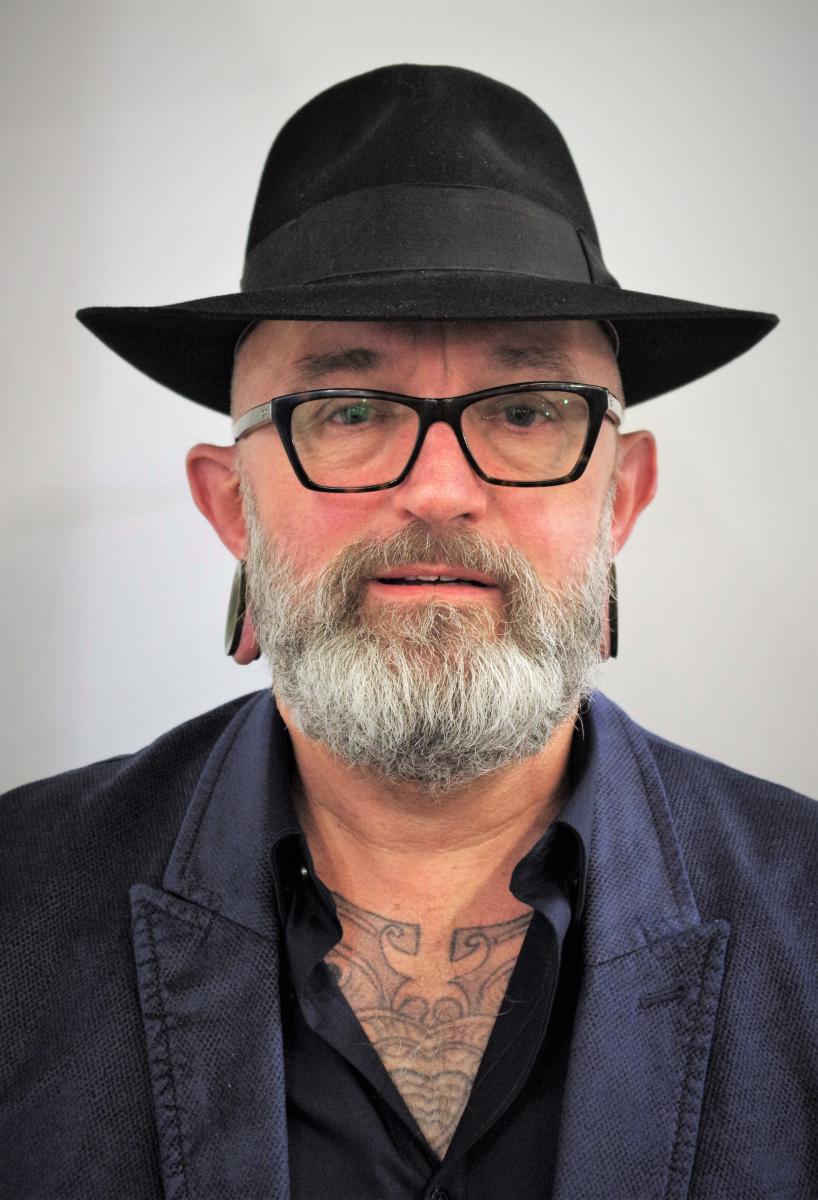 Left: Knife maker Gudy van Poppel. Right: The mid-tech version of the Bullet Knife, closed.

Rather than using ammunition parts, Editions G choose another solution. The pivot of the blade is a brass ring, which maintains the impression of a case head. Instead of a regular head stamp, indicating the calibre of the round and the manufacturer, this ring got the logo of Gudy van Poppel, the logo of Editions G, and the serial number. The knife pictured here is # 3 of 300.
Close-up of the Bullet Knife. The name stems from the use of original
cartridge case heads around the pivot and as a handle decoration.
The Editions G version uses a brass ring to imitate these case heads.

This version of the Bullet Knife is made by Lionsteel in Italy, and they did a great job. Fit and finishing are great, the stonewashed blade has a beautiful semi-satin gloss and is wonderfully sharp. Thanks to the combination of a flipper and ball bearing system, the blade opens and closes smoothly. The titanium handle with its thin waist fits perfect in the hand. The relief on the titanium handle and pocket clip is a bit coarser and deeper than with the custom-made specimens, but that does not matter: even from a mile away this version of the Bullet Knife can be recognized as a genuine Van Poppel.

With thanks to Gregory Pohl of Editions G for making the Bullet Knife available. For more information see www.editions-g.com.

Model Bullet Knife
Lock Frame lock
Blade steel M390, stonewashed
Blade shape Clip point
Handle Titanium
Length opened 220 mm
Length closed 123 mm
Length blade 90 mm
Largest thickness blade 4.0 mm
Largest thickness grip 12.8 mm
Weight 148 grams
Made in Italy
Price € 420, -