Prandi Andrea axes
Prandi Andrea axes
The Italian Prandi company has been making axes and hatchets for 50 years. Its catalogue features more than 150 models.

Text: Bas Martens. Pictures: Prandi Andrea & C.
Changes in the Prandi logo in the 50 years of its existence.

Italy may not be the first country that springs to mind when talking about axes. Yet it is one of the main production centres. The Lombardy region has been producing picks, axes, hammers and knives for ages. One of the companies is Prandi Andrea & C., better known as Prandi. It was established in 1969 and thus celebrates its 50th anniversary.
Prandi specializes in axes and hatches. The 2019 catalogue has more than 150 models. These are divided into the 'Traditional Swedish Line', 'Classic Finnish Line', Cutting and Splitting Tools and Fire-fighting tools. Among them are models such as the German Type, Piedmont, Yankee, French Pattern, Italian Type and Greek Type – for those of you who think an axe is just an axe: think again.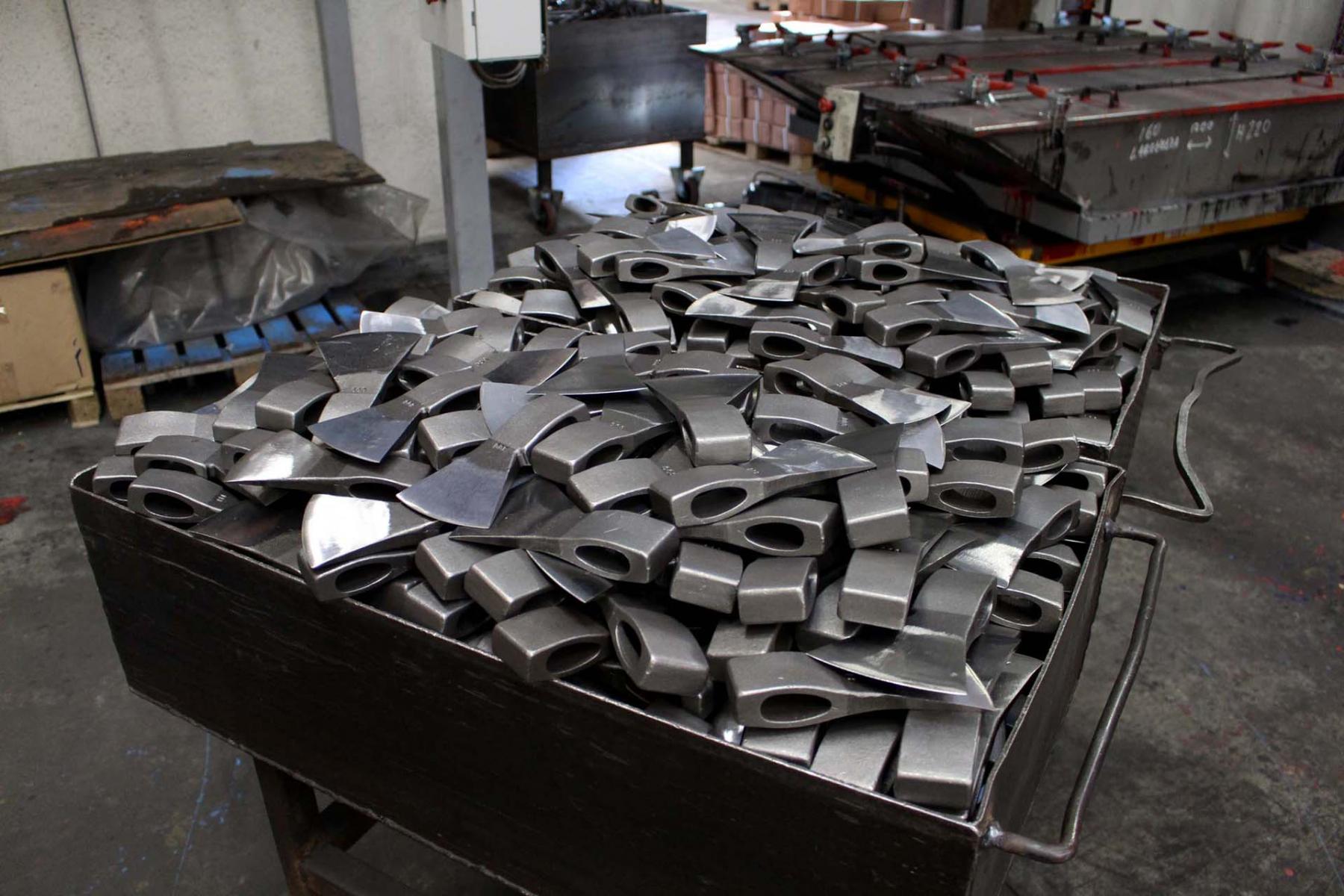 The Italian Prandi company has been making axes for 50 years.
The Prandi company takes care of all the stages of production. Its raw materials are Italian Carbon steel, Hickory wood from the United States and Ash wood from Switzerland. Prandi takes care of the creation of moulds, hot forging, sandblasting, heat treatment, grinding, sharpening, varnishing, assembly of handles, marking, labelling and packaging, all under an ISO 9001 certified standard.
As befits a jubilee, Prandi has produced some anniversary models, the Briar, Camouflage and Carbon. The two Briar models have a chrome finish on the head and a Briar-type print on the wooden handle. The two Carbon models have a zinc-coloured head and a carbon print, and the three Camouflage models have a green head and camouflage pattern on the handle. With all three, the graphic designs on the wooden handle have been realized through a printing technique called "sublimation" which gives a very resistant surface.
Prandi has several jubilee axes, such as these two Carbon models.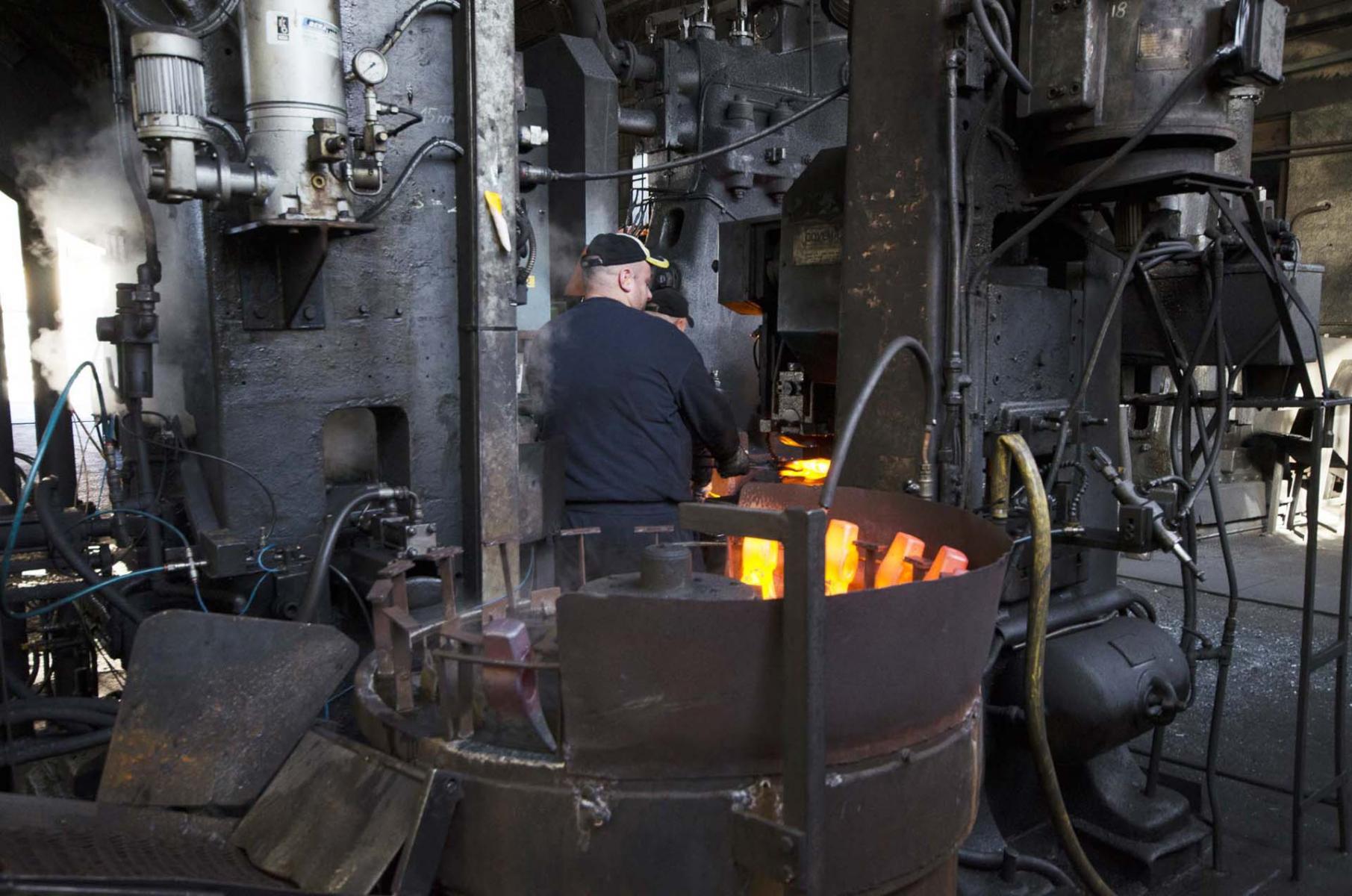 A look at the factory floor.