Pohl Force Rambo knives
Pohl Force Rambo knives
German knife manufacturer Pohl Force designed two knives for the latest Rambo movie, Last Blood. For Dietmar Pohl that is a dream come true.
Text:
Bas Marten
s. Pictures:
Pohl Force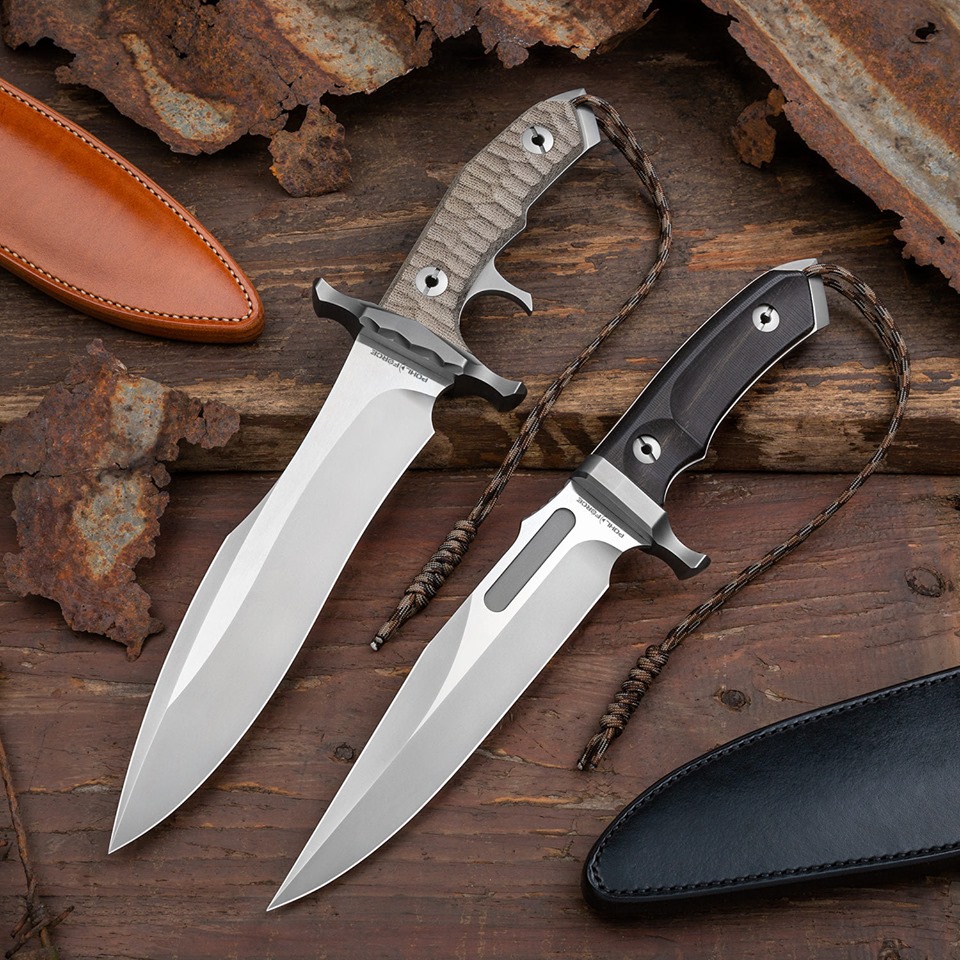 The Pohl Force MK-8 (right) and MK-9 were designed for the latest Rambo movie, at the request of
Sylvester Stallone.
When the first Rambo movie hit the German movie theatres in 1983, Dietmar Pohl was 16 years old. He went to see 'First Blood' and was fascinated, both by the character of John Rambo and by his survival knife. It led to a collection of movie knives and, many years later, to a dream come true: Dietmar Pohl (in the meantime the owner of his own knife company Pohl Force) was asked by Sylvester Stallone to design two knives for the latest Rambo movie, aptly named Last Blood.
These two knives are also available to the general public, albeit in limited editions. They are named the MK-8 and MK-9, which probably stands for Movie Knife 8 and 9. Three hundred pieces of each are produced for Pohl Force by the Italian company Lionsteel in a so-called CNC-Tec Edition. British knife maker Andy Wood made a custom version of both knives, limited to 100 pieces of each.
Dietmar Pohl and Sylvester Stallone with the knives from 'Last Blood'.
The Pohl Force MK-8 has a classic Bowie design. The 200 mm long and 6 mm thick blade is made from Niolox. The hand guard is titanium and the handle scales are made from three-dimensionally milled Ebony. The weight of the knife is 500 grams.
The MK-9 is a sub-hilt fighter with a 230 mm long and 6 mm thick Niolox spear point blade. The handguard is from titanium and the handle scales are structured canvas Micarta. The MK-9 weighs 640 grams, without the sheath.
In addition to the leather sheath with leg strap, both knives come with a camo carrying cord, a collector's bag, a 3D patch, a picture print signed by Dietmar Pohl and a certificate of authenticity.
For more information see
https://movieknife.com/
MK-9 blades at the Lionsteel factory.