Nyons knife show 2017
The Nyons knife show, in the southeastern part of France, was held for the 21st time. However, this year it was led by a new organisation.

Text and pictures: Louis Blanchet Kapnist

The Nyons knife show takes place in the 'drôme Provençale', a region with olives and grapes. The 21st edition was led by a new organisation after the unfortunate disappearance of its founder and organiser Bruno Seigneuret, last summer. The courageous Christophe Million and Guy Poggetti have successfully secured the continuation of the show. Knife makers, collectors and visitors seemed equally satisfied despite the bad weather, which was quite unusual.
For the first time, the visitors could vote for their favourite knife. The prize was awarded to Pascale Sabaté. In honour of Bruno Seigneuret the show did not have one minute of silence, but one minute of noise.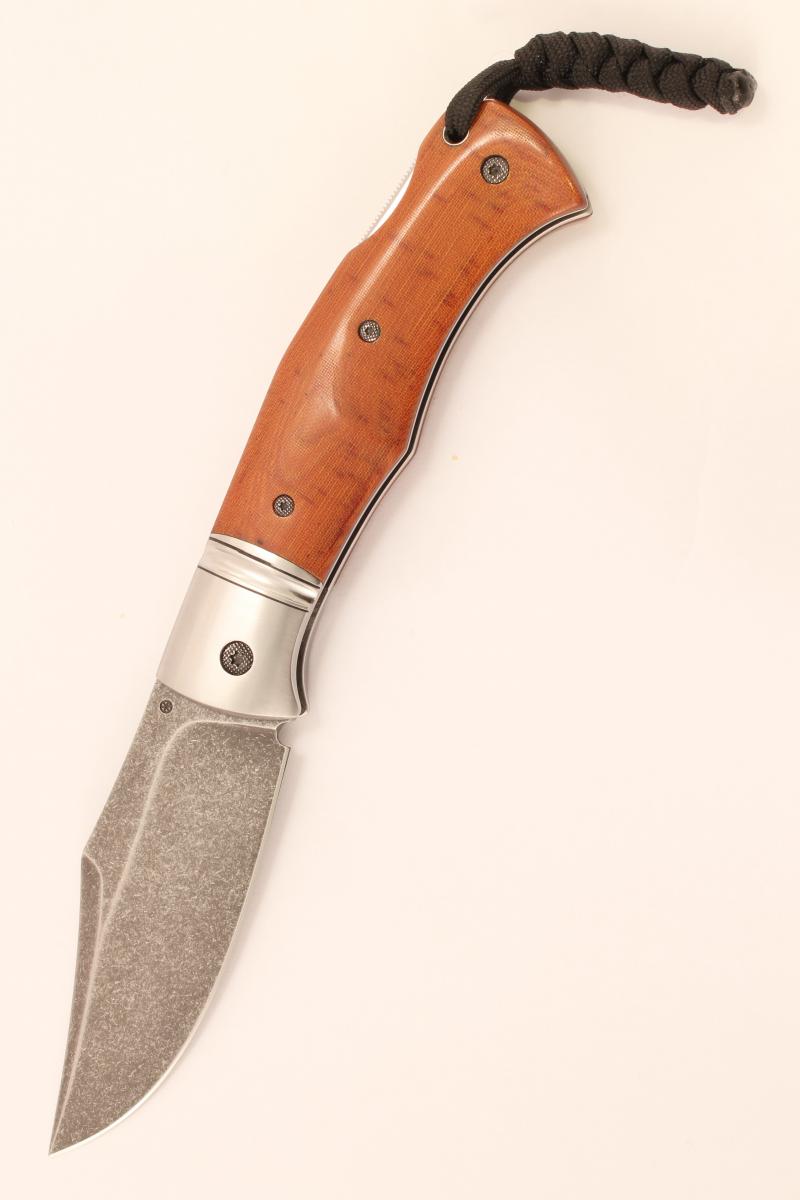 Left: An elegant folding knife, by Raphael Durand. Right: Only steel, by David Lespect.