My Knife: Pierre Thomas
My Knife: Pierre Thomas

Where do knife makers get their ideas? What inspires their designs? Our series on custom knives tries to explain one specific knife. In this issue: 'le Passager', a folding knife by French knife maker Pierre Thomas (Atelier Ôdae).

Text and pictures: Bas Martens
'Le Passager' (The Passenger) by French knife maker Pierre Thomas, who works as Atelier Ôdae.

Pierre Thomas (27) named this knife model 'le Passager'(The Passenger). This may seem puzzling, but it has a perfectly logical explanation. According to Thomas, a knife is a passenger for the person who purchased it. The owner needs to bring this 'travel companion' to life, aided by the qualities that the maker put into it.
In describing his Passenger, Pierre Thomas uses a series of key words such as: 'gentleman's knife', 'class', 'elegance', 'discretion' and 'refined'. He wanted to put in a lot of interesting details and he succeeded splendidly. Just look at the rosettes around the grip screws for proof. The front one is brass and the one in the middle is mother of pearl.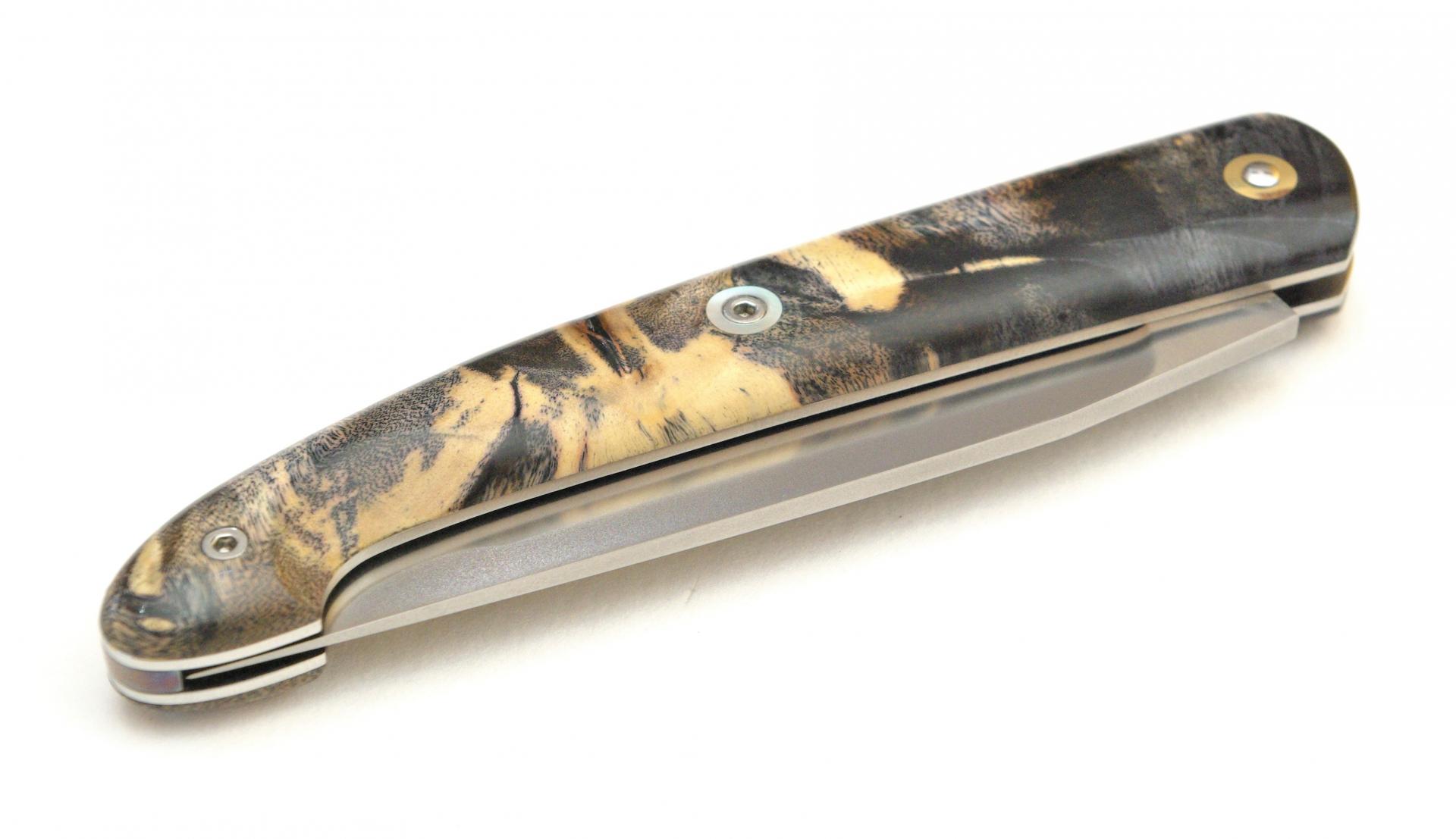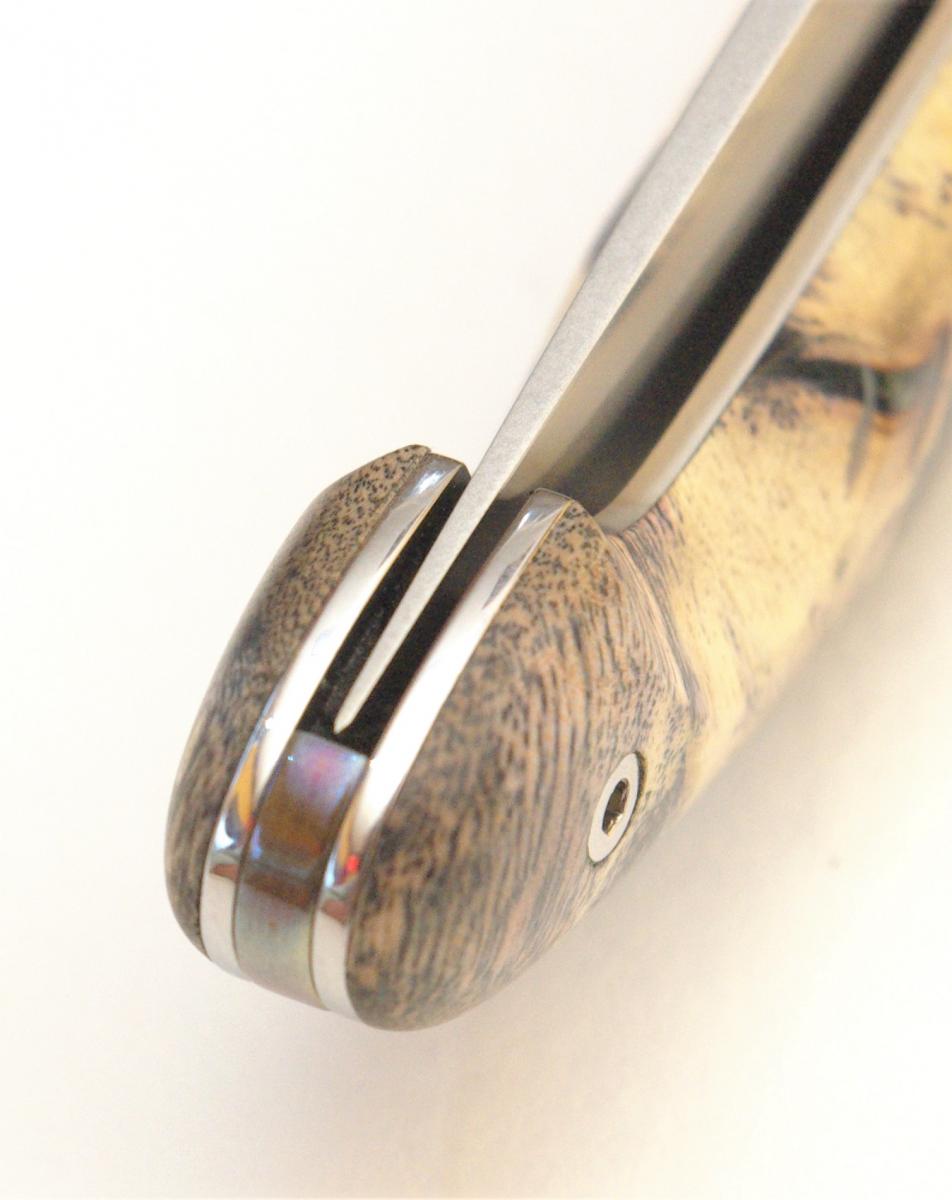 Left: The Passenger is an elegant gentleman's knife. Right: The liners and back spacer are made of 304L.
Fit and finish are excellent.

Atelier Ôdae makes the Passenger with various materials. The knife pictured here is just one example. It has a blade made of Alenox, a French stainless steel. The spring is X20Cr13 and the liners and back spacer are made of 304L. The scales are 'Fourche de Peuplier', which means the wood of the fork of a poplar, stabilised and coloured. The shape of the blade is inspired by the so-called Trench Companion, the first pocket knife French troops carried during World War I. Pierre Thomas used it for its timeless and universal shape.
And one more interesting detail: on the left side of the knife, there are three small pins next to the centre handle screw. They indicate the moment in which the knife was finished. The single pin represents the hours, the double ones the minutes. In the knife pictured here, the two pins at the left (9 o'clock) and the one at the bottom (six o'clock) tell us it was ready at 6.45 p.m.
For more information see
www.facebook.com/atelier.odae
.
Left: The liners of the Passenger have very attractive file work.
Centre: Three small pins around the centre handle screw indicate the moment in which the knife was finished;
in this case 6.45 p.m.
Right: The maker's mark of the left side of the blade.