My knife: Charlie Maridet
My knife: Charlie Maridet

Where do knife makers get their ideas? What inspires their designs? Our series on custom knives shine a light on one specific knife. In this issue: the 'Tarot' by French knife maker Charlie Maridet, in collaboration with Barthélémy Fourtet.

Text and pictures: Bas Martens
The Tarot, a friction folder by French knife maker Charlie Maridet. The handles were sculpted by
Barthélémy Fourtet.

Charlie Maridet was educated as an instrument maker for cutting tools. This gave him two options, the surgical side, or cutlery. As his real interest went towards knives, he chose the cutlery side. Starting from 2011 he was an apprentice, first with Benoît l'Artisan in Laguiole, and then with Cognet in Thiers (creator of the Douk-Douk). In 2014 Charlie Maridet opened his own shop in Murat, in the French region of Auvergne-Rhône-Alpes, and since then he has been working as a full-time knife maker.
The friction folding knife pictured here is from a line which Maridet created for the 2019 Gembloux knife show. The objective was to envisage the world of cards, hence the name of this knife: the 'Tarot'. The blade is hand-forged, the bolsters are nickel silver, and the Warthog handle scales are sculpted by Barthélémy Fourtet. The sculpting, Charlie Maridet says, "corresponds perfectly to the Tarot universe as I imagine it to be: ancient, mystical and familiar".
The Tarot will certainly not be his last knife with this theme. "I am very satisfied with this line", Charlie Maridet says. "The theme of cards offers a lot of possibilities".
The figures on the handle scales depict the King and Queen from the Tarot cards. The symbol below looks
like the rose window of a cathedral.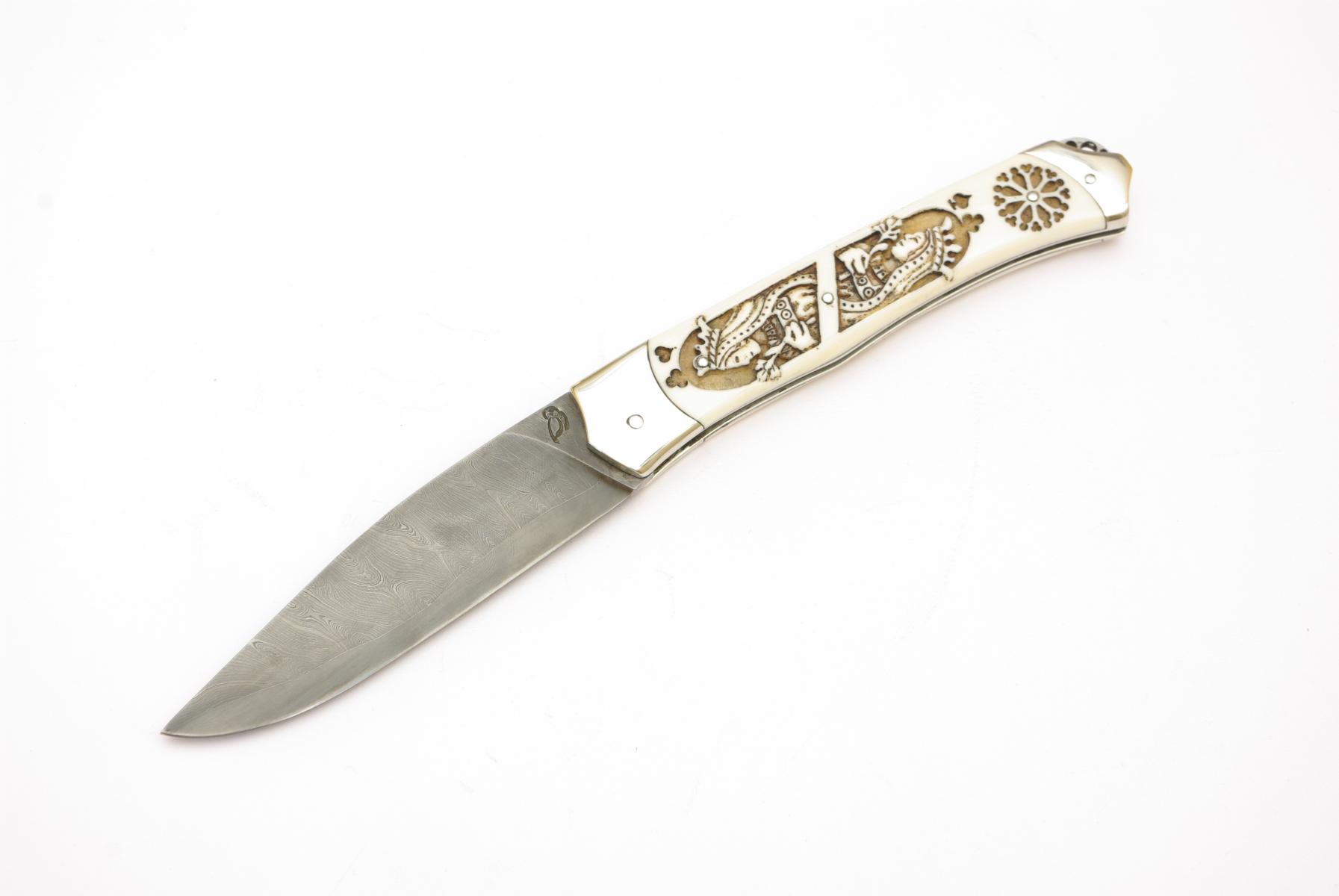 The Tarot opened, showing the beautiful combination of the Damask blade, Nickel silver bolsters and
Warthog handle scales.

Maridet's logo on the blade represents a great Scarlet Owl. As he explains: "This bird has been full of symbols since time immemorial, and I find that a bird of prey embodies the spirit of a knife".
For more information on Charlie Maridet and his knives see
www.charliemaridet-coutellerie.fr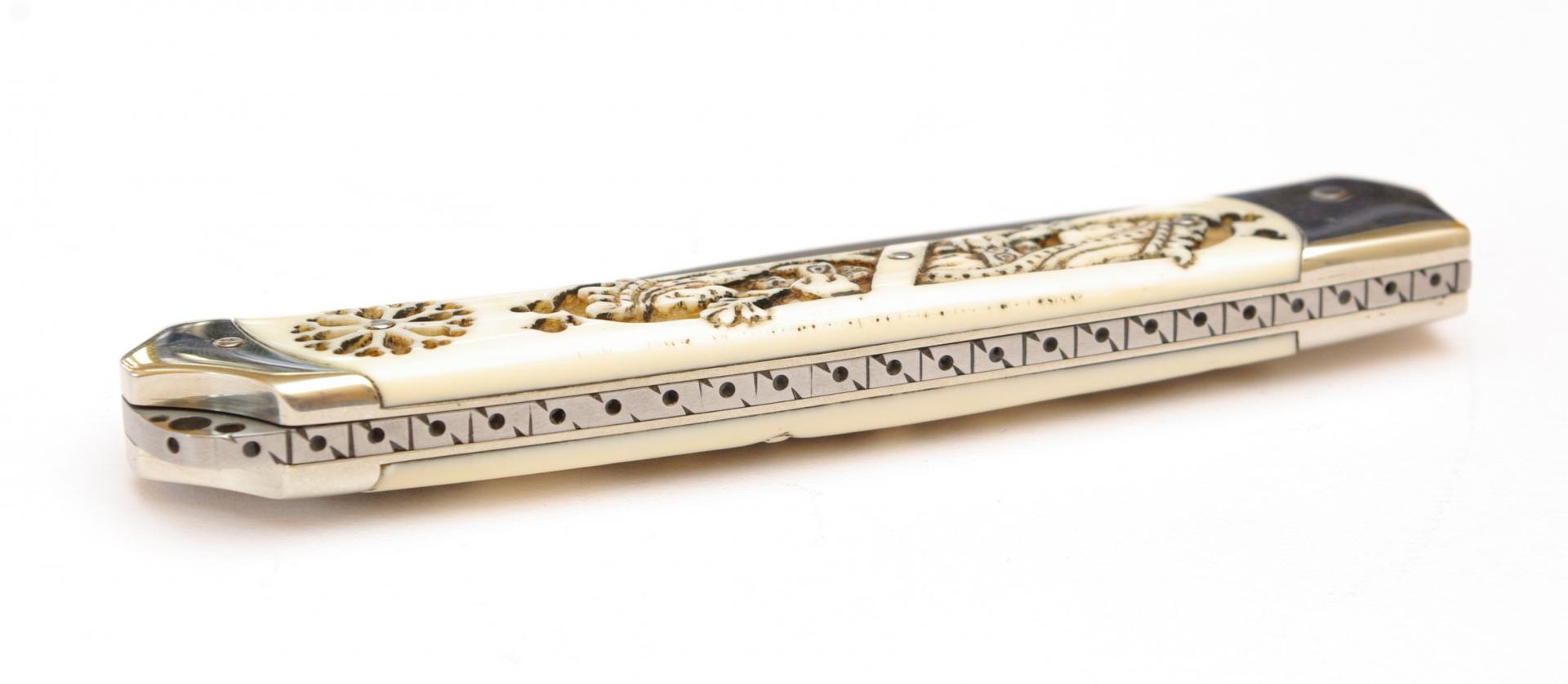 The spine of the knife.

Left: A close-up of Charlie Maridet's logo: a stylized great Scarlet Owl.
Right: A detail of the sculpted handle scales, the nickel silver end piece and the decoration on the spring.