My Knife: 'War Knife'
My Knife: 'War Knife'
Who doesn't want to own a beautiful hand-made knife? A silly question, of course. If you're an avid collector, you might even want to commission a knife from your favourite knife maker. And then maybe have it engraved by a master engraver. The result will be something really special.
Text and pictures: Bas Martens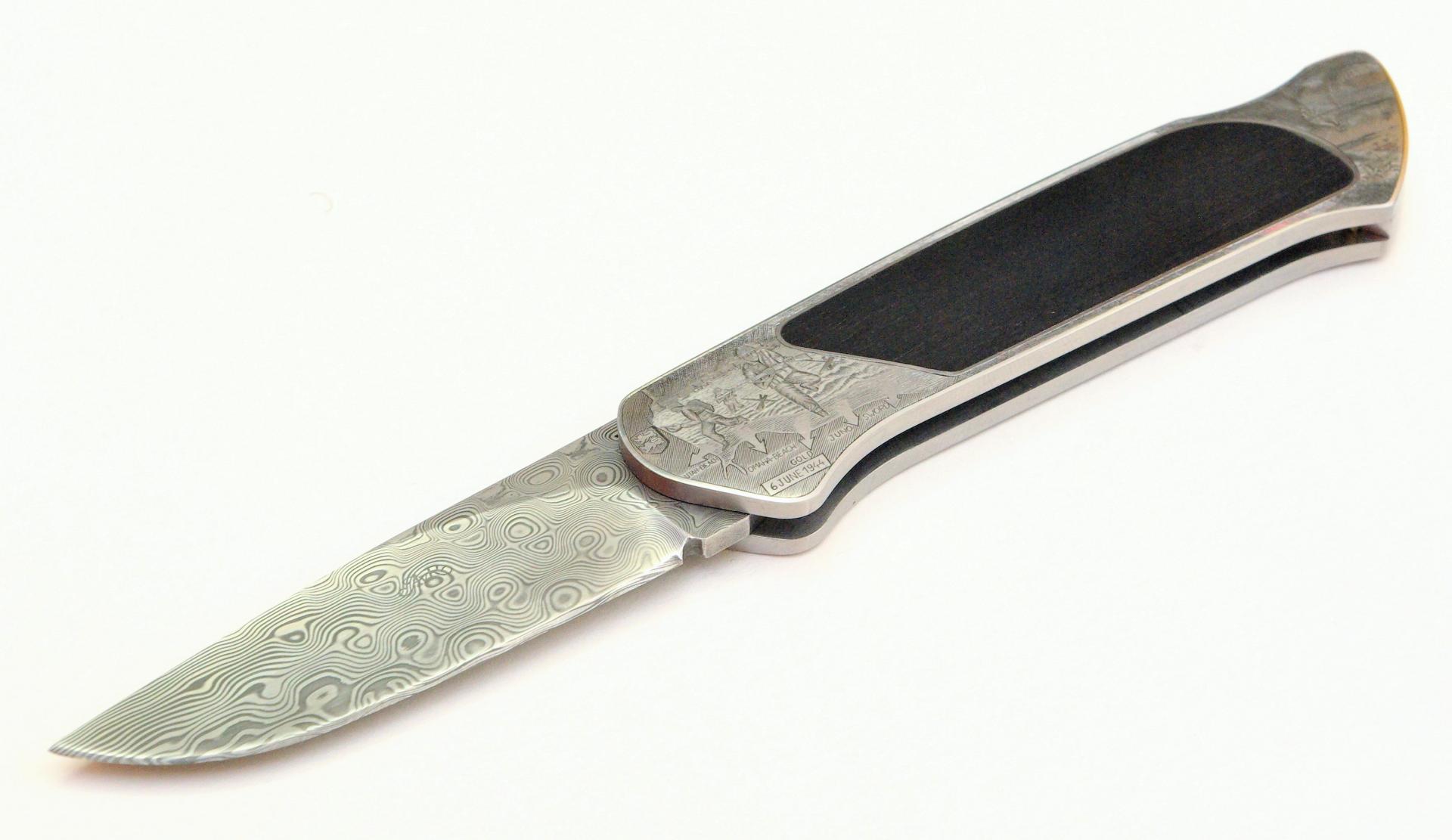 The knife presented here was made on request. It might be called a 'War Knife'. Let us hear what the fortunate collector has to say:
"When I was a young starting knife-collector, I came across these amazing engraved folding knives made by Aad van Rijswijk, in a Dutch magazine called 'SAM wapenmagazine'. At the time I thought I'd never be able to own one of these beauties!"
"But after many years, I met Aad on the knife show in Gembloux. I purchased one of his knives, and later on finally got one of his engraved lock back folders! This started a somewhat yearly tradition, where Aad would make a new folder for me, and have it engraved by the young, and very talented engraver Bram Ramon."
"The first idea for this particular knife was to have a Lapis Lazuli inlay, but between me, Aad and Bram, we couldn't really agree on a subject for the engraving. So the idea was to choose the engraving first, and then match the inlay. We decided that the Second World War would be the subject. Bram asked which battle(s), and I suggested the Battle of the Bulge, or D-Day.
The end result has both: 'Battle of the Bulge' on one side, and 'D-Day' on the opposite side."
The knife itself has a blade made of Schneider Damascus and Ebony handle scales. The overall length is 17 cm.
The left side of the knife features scenes from D-Day: The Allied landings in Normandy on 6 June, 1944.
The engraving was done by Bram Ramon.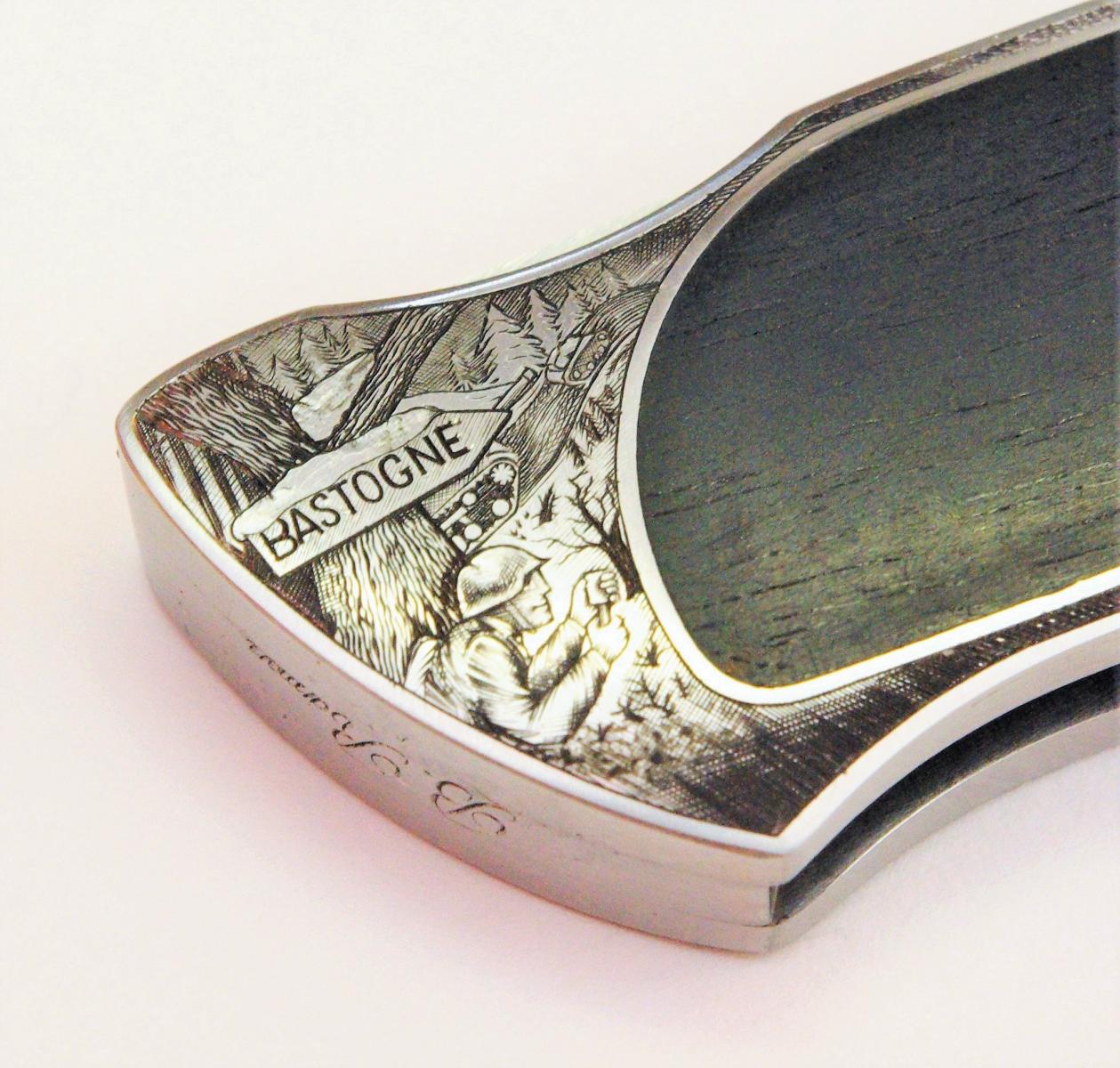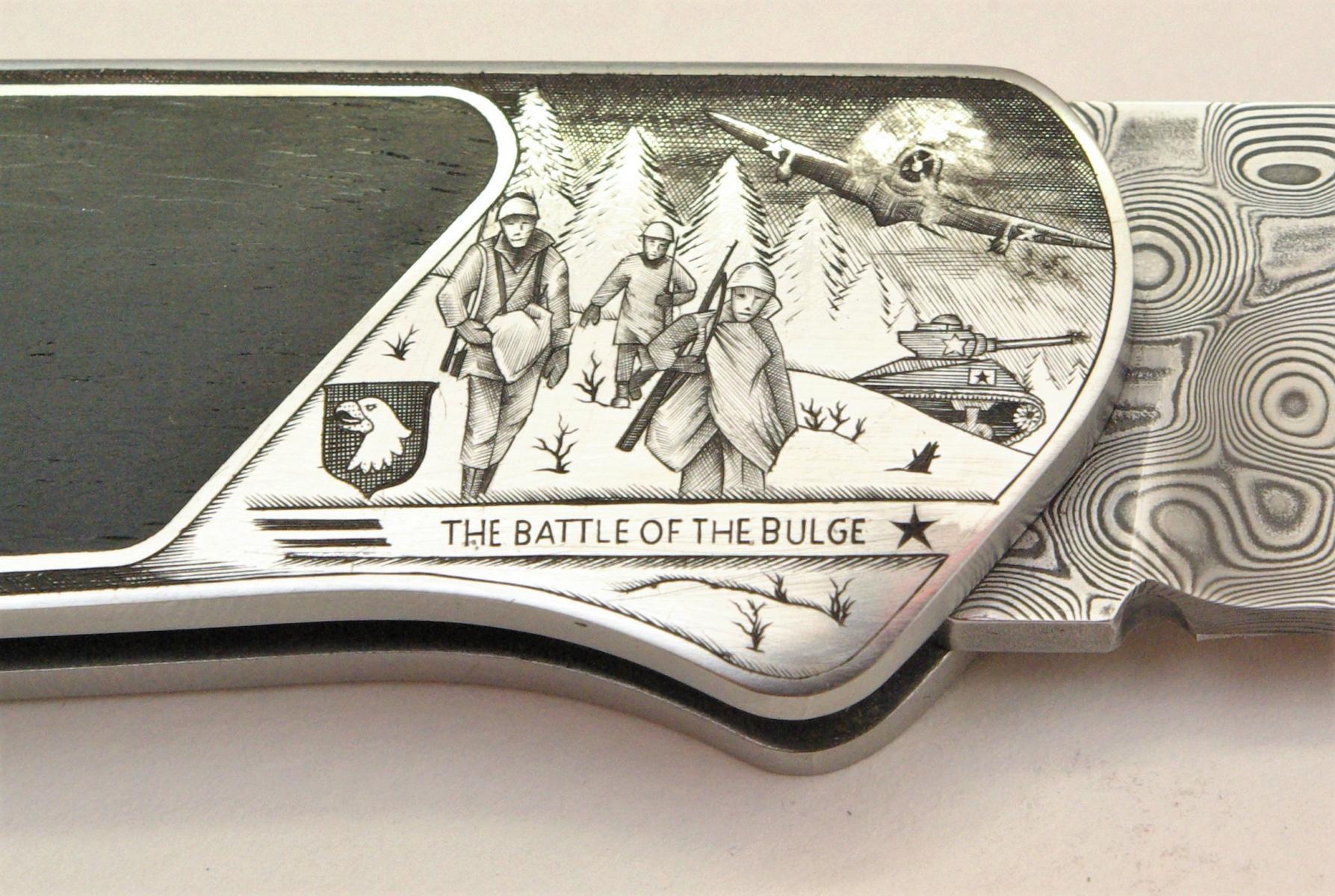 The right side of the knife pictures the 'Battle of the Bulge', the last major German offensive campaign
on the Western Front during World War II, which was started in December 1944 in the Ardennes region.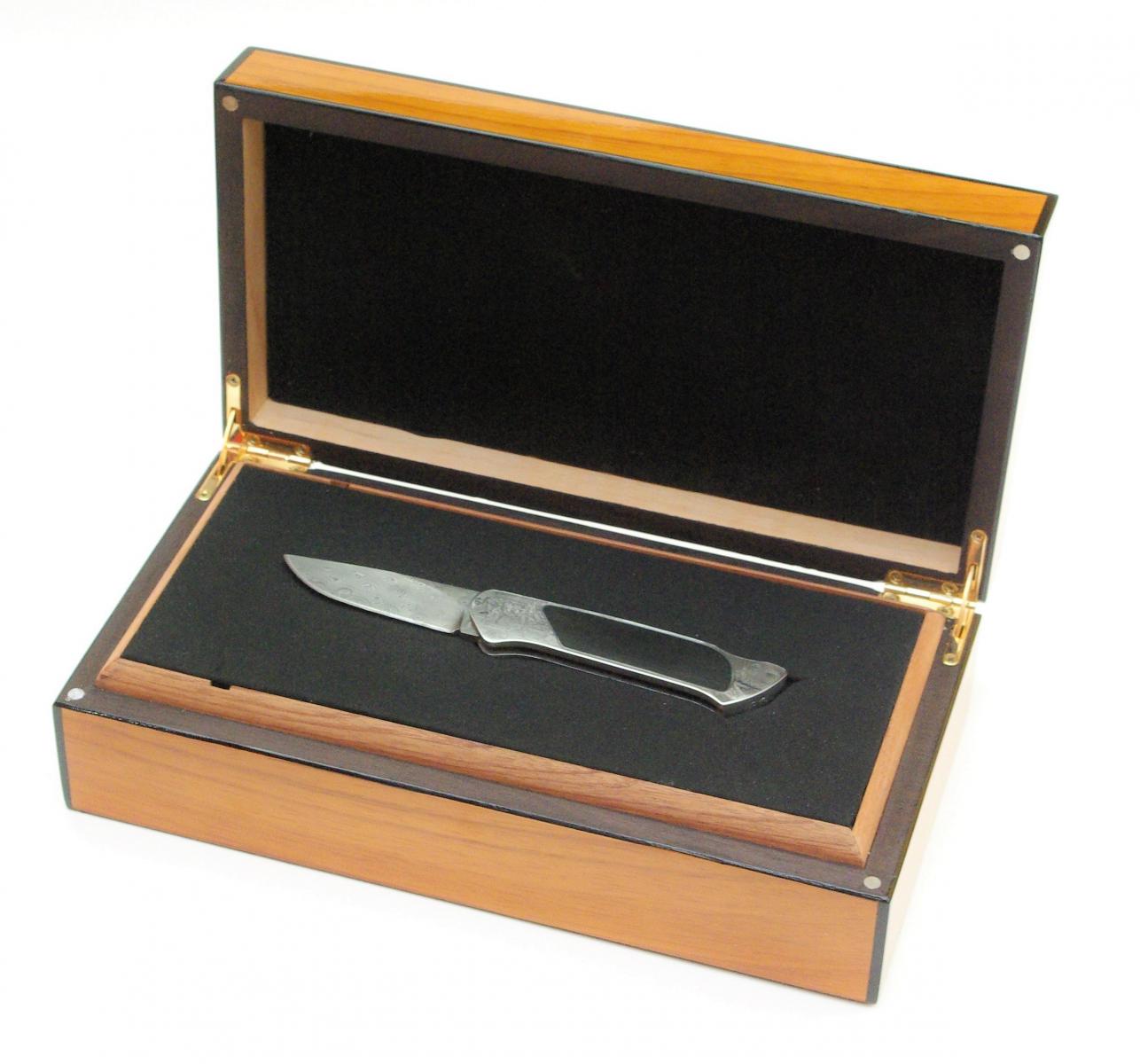 The knife in its purpose-made presentation box.