Messerbörse Schaafheim 2019
Messerbörse Schaafheim 2019


The Messerbörse Schaafheim, Germany, is held in the Community Hall.
Text and pictures: Arthur Brehm

Every year, around 1000 people gather together in the small Hessian village of Schaafheim, to celebrate their passion for knives, outdoor gear and gentleman gear such as pens, wallets, etc.
Mister Wolfgang Schlögel from www.wolfster.de organizes the Messerbörse Schaafheim. It is held every 2nd Sunday in April. So you have the exact date for every year!
This year's show was on April the 14th. in the Community Hall of Schaafheim, the venue since 2003. There were 65 exhibitors, from Germany, Switzerland, Russia, France, the Netherlands, Poland and White Russia, and ca. 950 visitors.
A selection of knives by Steffen Bender.
Among the exhibitors was Tools for Gents, with three very talented French knife makers from Thiers: Pierre Thomas (Atelier Ôdae), Tim Bernard (Atelier Neve) and Adrien Giovaninetti. Markus Reichart and Stefan Steigerwald represented the younger knife makers from Germany with their fine gentleman knives and bigger hunting knives.
Dirk Hofmeisters (Midgards Knives) printed live knife sheaths and knife handles for his customers with every detail they wanted.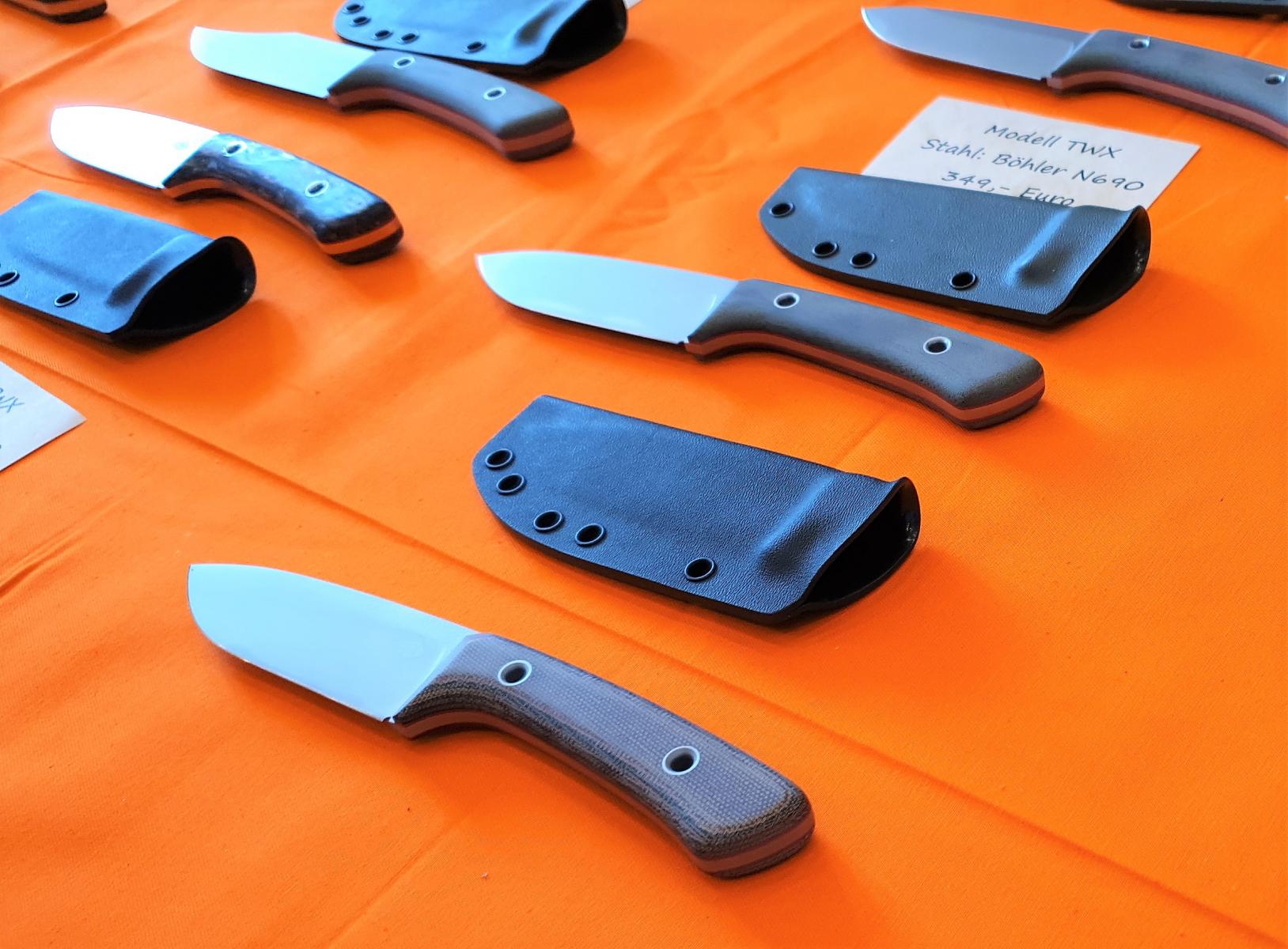 Some fixed blades by Markus Rechart.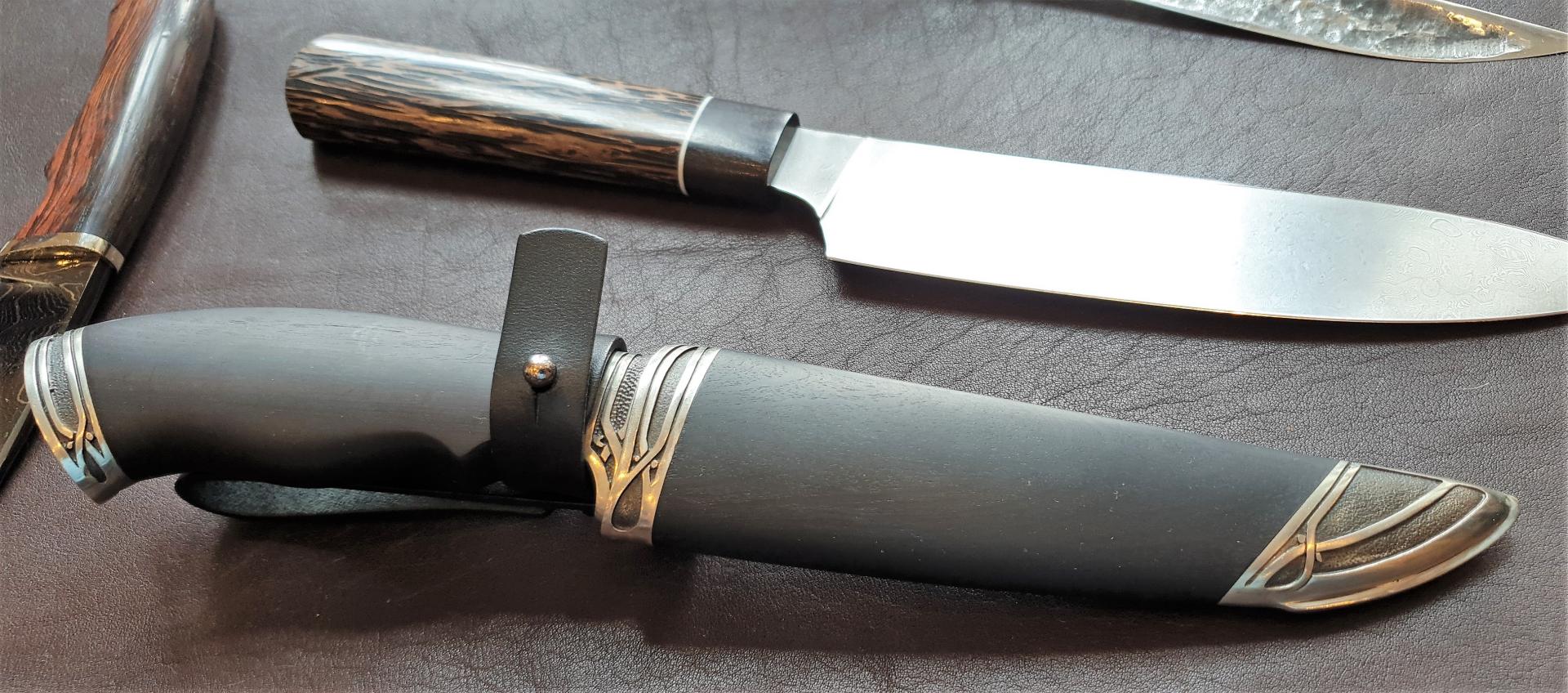 Top and bottom: Wonderful craftsmanship by Oleg Kamilov.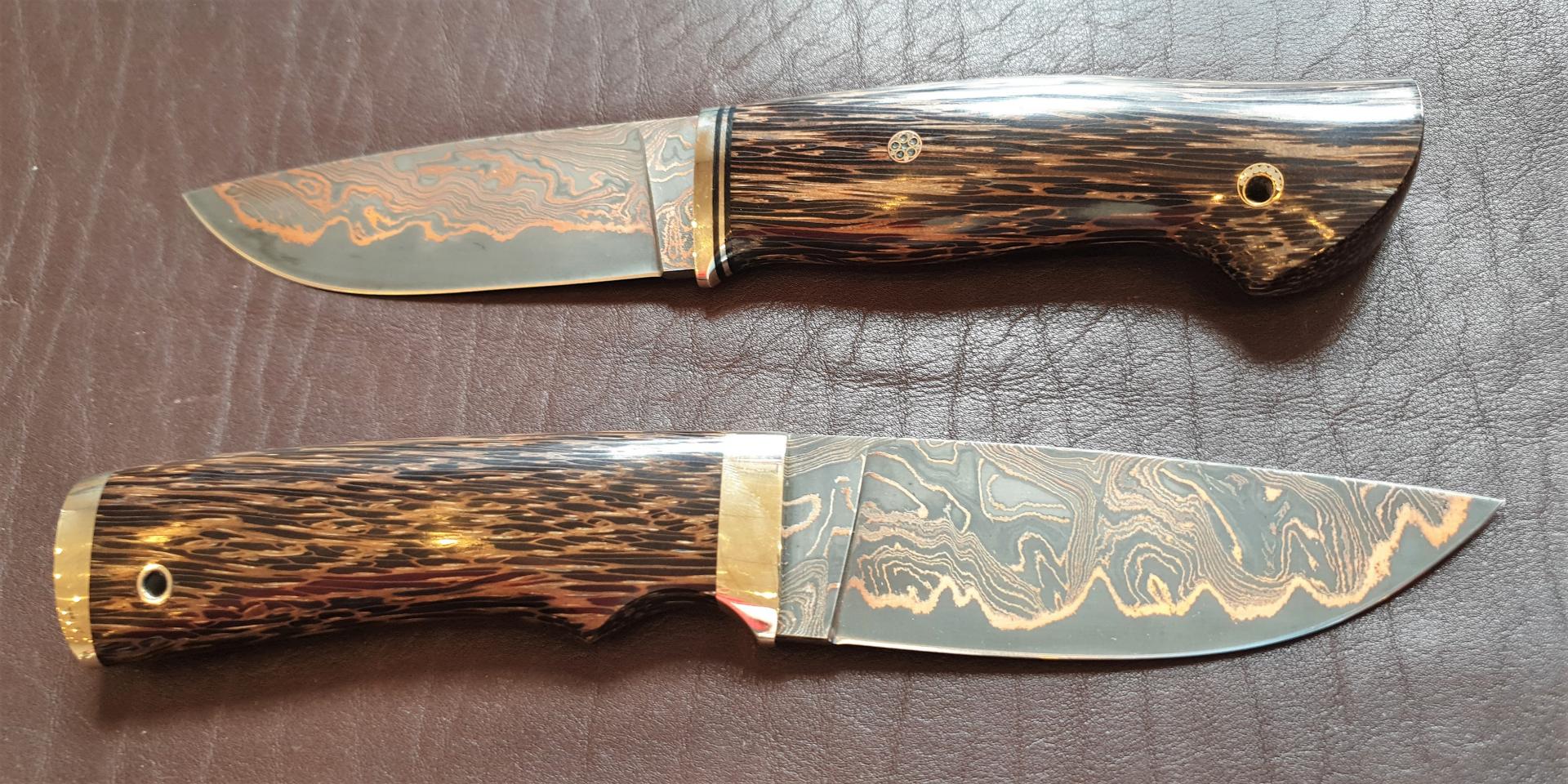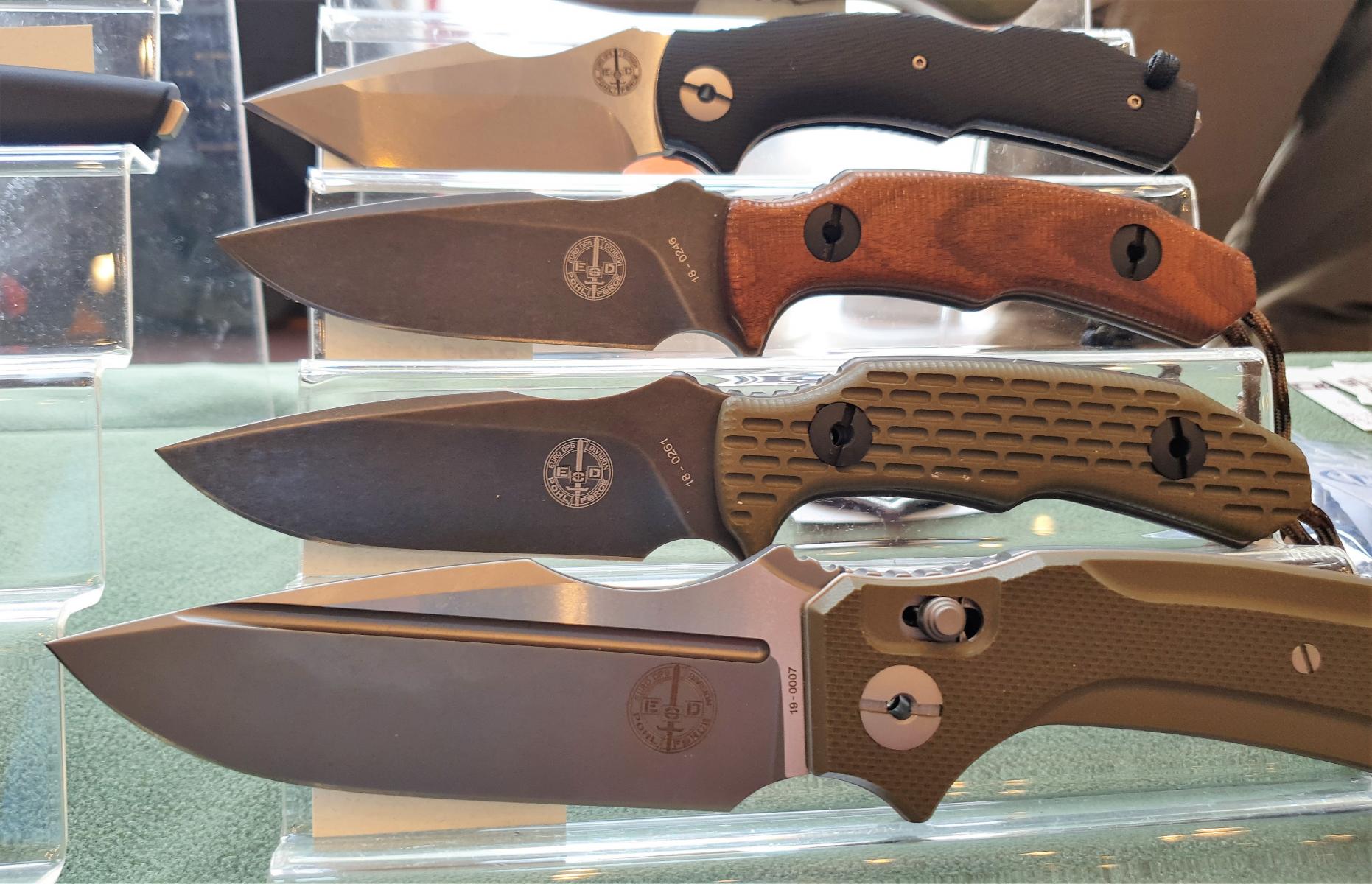 Some of the Pohl Force models.
Knives by Jürgen Schanz (left) en TRC knives (centre and right).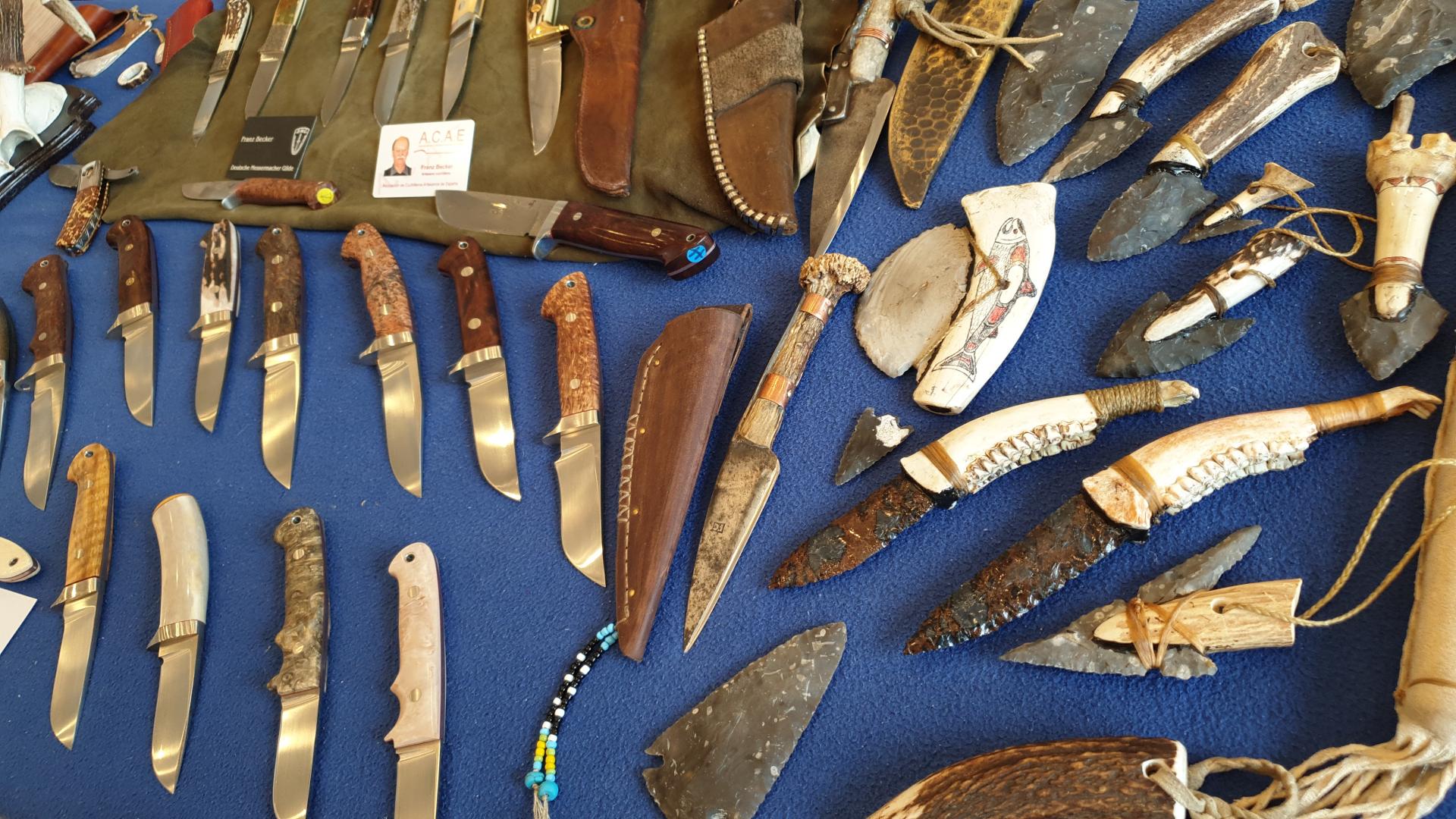 The varied assortment of Franz Becker.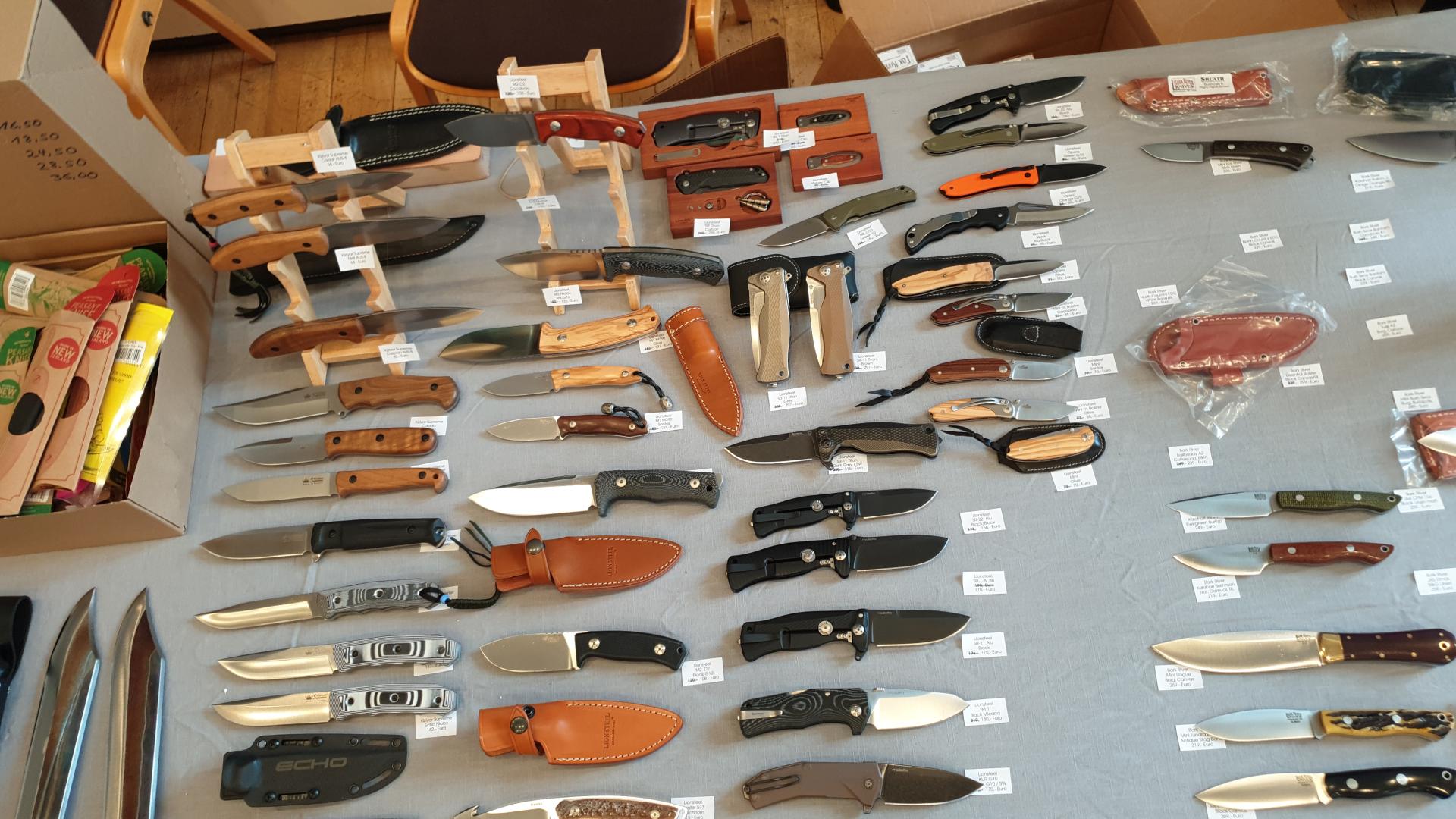 The German Klingenwelt company represents Kizlyar, Bark River and Fox.
Some special guests from the international knife scene were seen at the Schaafheim Knife Show, such as Dutch knife maker Gudy van Poppel and European representative Henk Hakvoort from WE Knives.
Russlan Hoffmann, who represented a lot of Russian knife makers brought Denis Uldanov with him, who came especially from Russia to this show. Lots of Old School knife makers from Germany represented their Gentleman Folding Knives, Hunting Knives and Nickers.
The Böker Company was also there with its huge program of knives and gear from all around the
world. And Klingenwelt showed knives from Kizlyar, Fox and Bark River.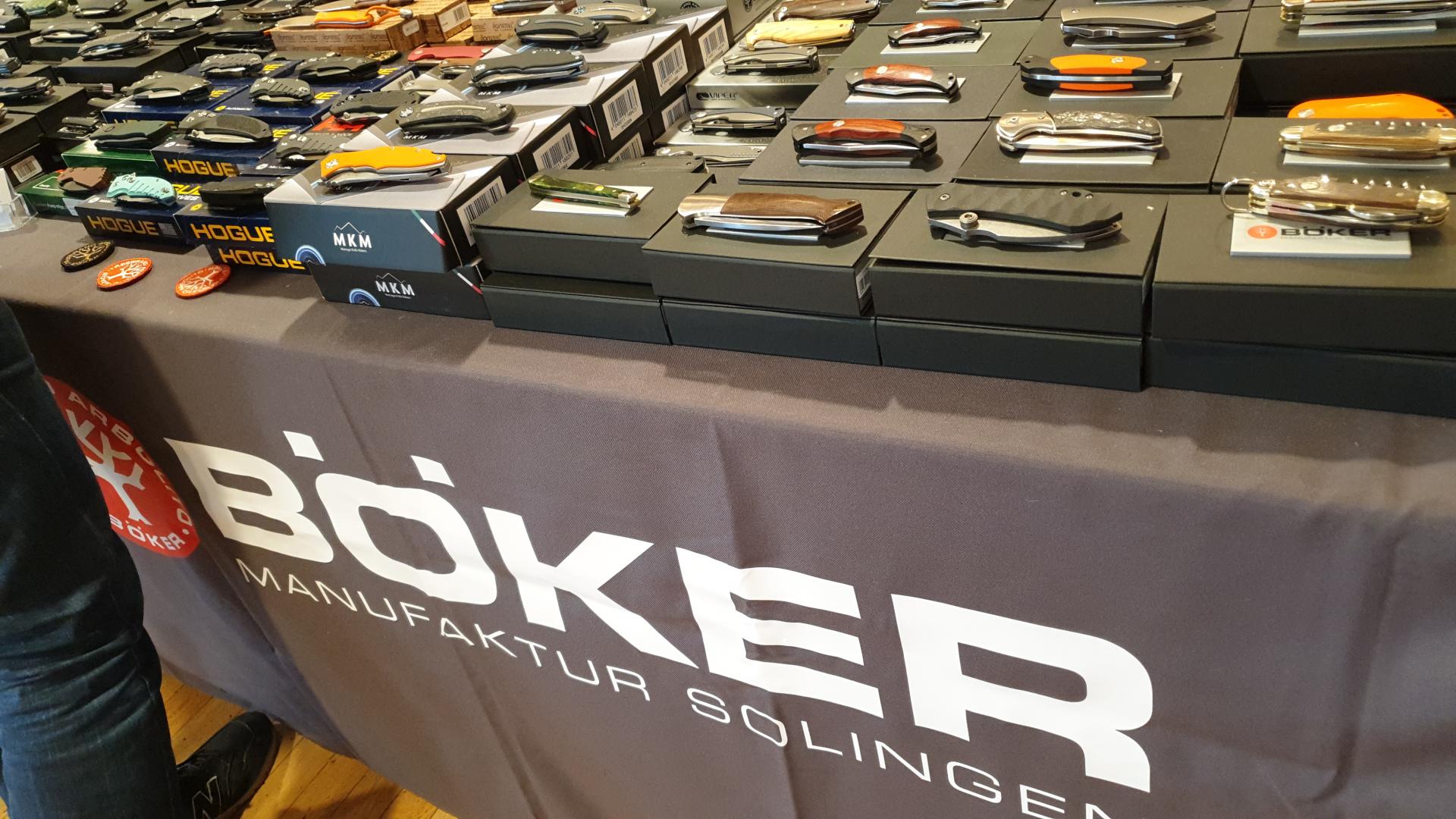 The German Böker company is a knife maker, but also the representative of many other brands.
On the 1st floor was the Cafeteria, where the soccer moms from Schaafheims soccer club cooked hearty food, and served coffee and cakes.
No blade was harmed during the show ;-)
We say: see you next year on the Schaafheim knife show!
Your reporter (left) with Dutch knife maker Gudy van Poppel.