Lames à Langres 2019
Lames à Langres 2019
The European Blades Mag. knife show articles mostly focus on the knives of that particular show. But another photographer can have a completely different and surprising approach, as shown by this report on the show in Langres, France.

Text Christophe Verstappen, pictures Frédéric Moussu


Traditionally, the Langres Show of Cutlery and Scissors is held as a part of the European Days of Arts and Crafts, an initiative developed by the French government in 2002 to promote craftsmanship. The event features a multitude of activities, but as the region has a rich blade-making history and a vibrant scissor making industry, the city of Langres wanted to lay more emphasis on the cutlery show. So for this year, a new approach was chosen. Although the show is still part of the Days of Arts and Crafts, the name was changed to 'Lames à Langres' (Blades in Langres) and an extensive outdoor program with forging demonstrations was organised. The efforts paid off. There were more exhibitors and part of the attractive outdoor program was taken care of by a medieval forging group.
There is, however, still a small friction point. The Days of Arts and Crafts attract a general public, which not necessarily consists of knife collectors and knife buyers, whereas participating knife makers want to sell their products. The ideal situation would be a show which is big enough to attract both the generally interested who want to enjoy their stay in the beautiful historical city of Langres, and the knife enthusiasts. It may take one or two years before that point is reached.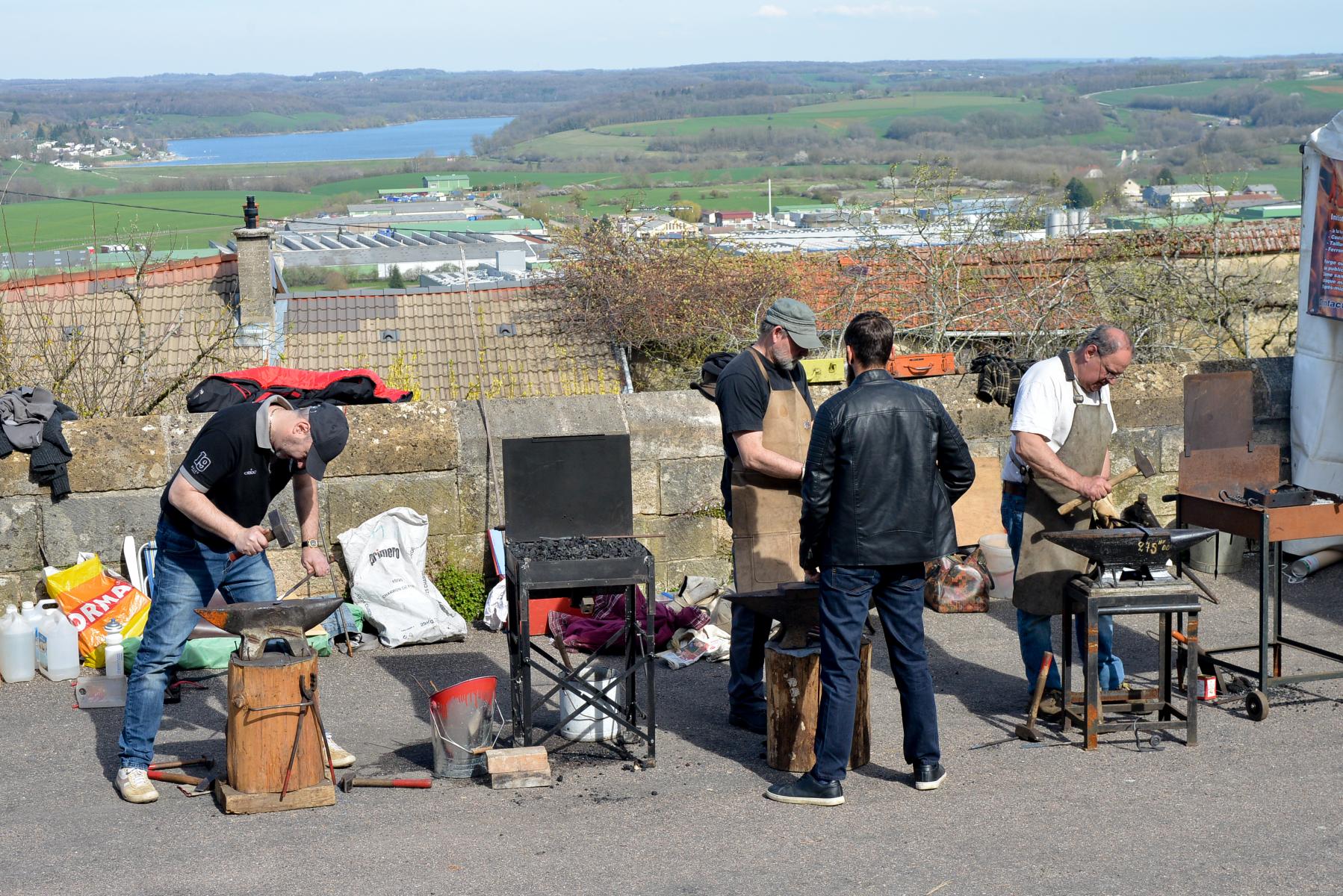 Langres is situated on the top of a hill, which guarantees a beautiful view of the surrounding countryside.

The Langres knife show has a competition for best fixed blade, best folding knife and 'best by jury'. The prize for the best fixed blade was won by Olivier Lamy (Coutellerie SKUA), the best folding knife was made by Pierre Thomas (Atelier Ôdae) and the 'Coup Coeur' prize was won by Alain André. The three knives of the prize winners will be pictured on the poster for the 2020 edition.
The prize winners. From left to right Alain André, Pierre Thomas and Olivier Lamy.

The new approach to the knife show has clearly shown its potential and had some suprises. One of the nice initiatives was a lottery for the visitors, were one could win some beautiful knives. An entrance ticket from the knife museum in Nogent served as the free lottery ticket.
The European Blades Mag. articles on knife shows mostly have a fixed pattern: an introductory text followed by a selection of pictures of knives on that particular show.
But another photographer can have a completely different approach, as shown by this report on the show in Langres, France.
We are looking forward to next year's edition.
Coutellerie Le Cellois
Robin Forissier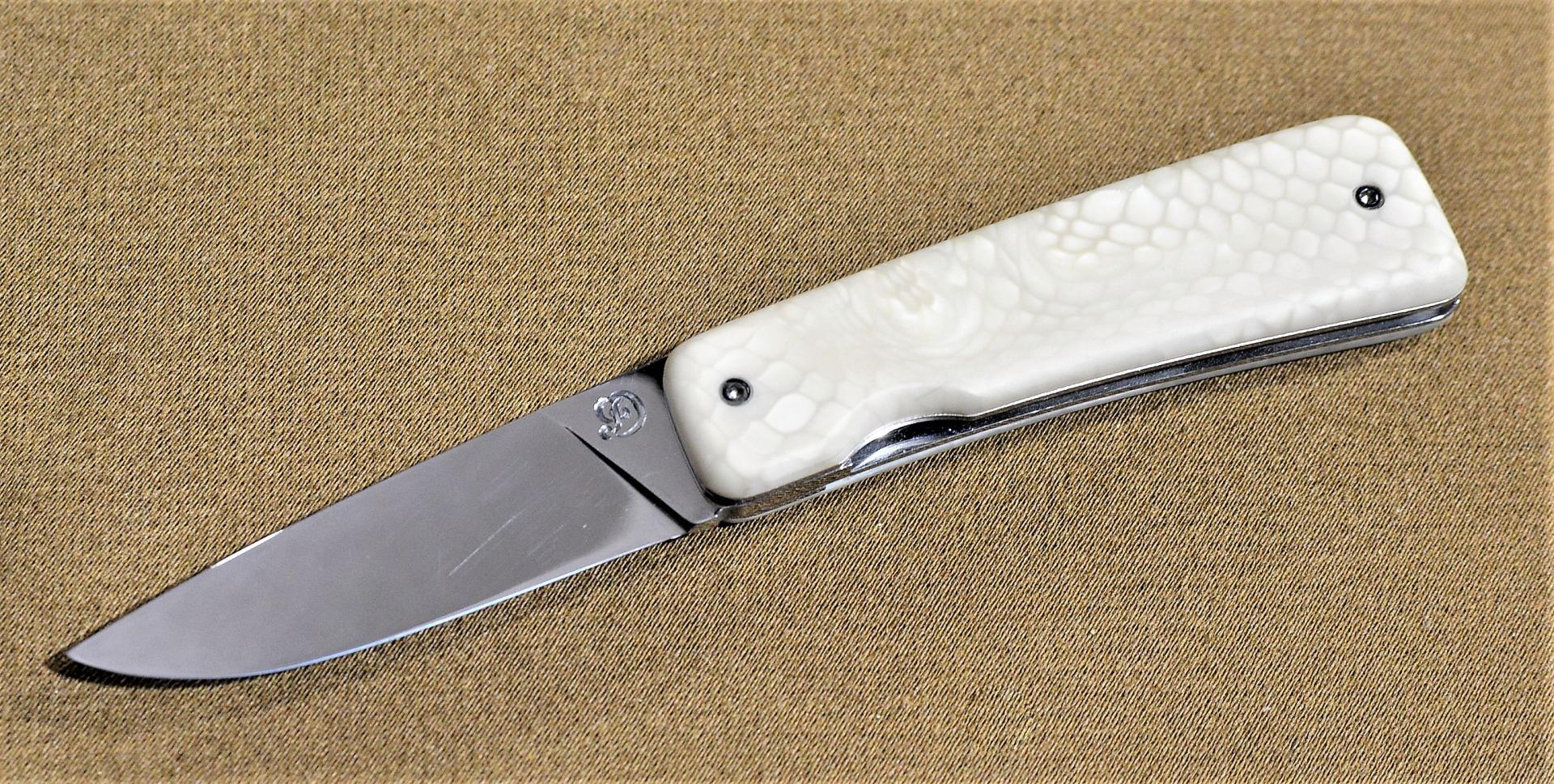 Robert Duxin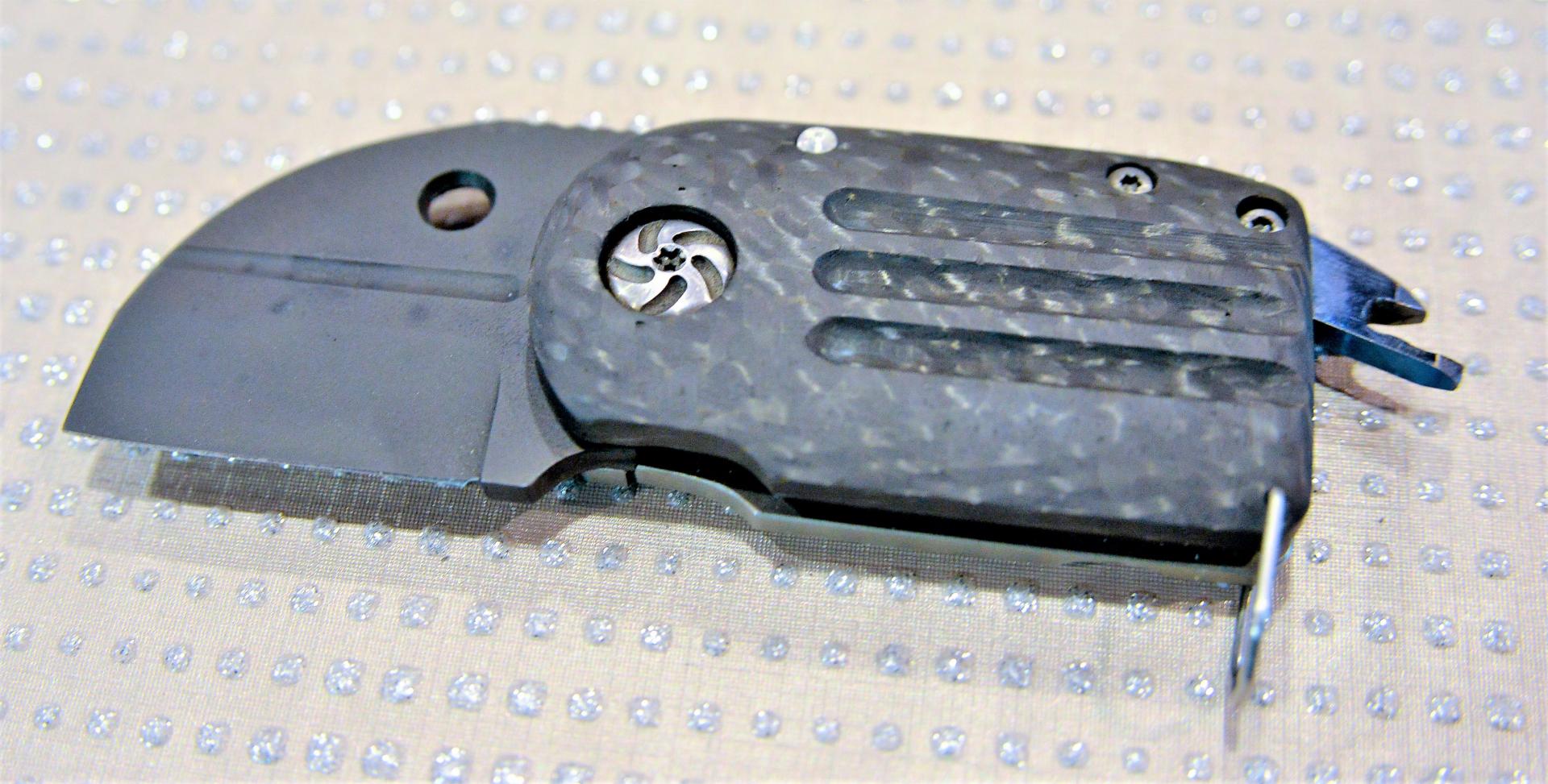 Alain André

Sidney Slaviero
Nicolas Kowal
Coutellerie Mjöllnir

Pierre Thomas