Knife show: La Monnerie-le-Montel 2019
Knife show: La Monnerie-le-Montel 2019

La Monnerie-le-Montel is a small French municipality, some ten kilometers from Thiers. It is also the home of a yearly knife show, which is held in the second weekend of October.

Text: Bas Martens, pictures: Félix de Malleray

A part of the exhibition hall.

The first knife show in Le Monnerie-le-Montel was held in 2009, on the initiative of Gilles Reynewater, from the Thiers-Issard company, in an ancient knife factory. Since then, much has changed. Four years ago, the organisation was taken over by the municipality, in the person of Mayor Jean Louis Gadoux, in conjunction with the association 'Les Vielles Lames' (the Ancient Blades). The association was established in 2007 to preserve the knife making heritage, in the form of machines, tools and knowledge.
Since 2017, the show date has been set for the second weekend of October, the venue has changed to the local 'Salle Omnisports' or sports hall. The motto of the show has become 'De la Durolle aux couteaux'. This translates as 'from the Durolle to knives', whereby the Durolle is the river which for centuries provided the knife makers in the Thiers region with energy.
This year's edition of the two-day show saw some 60 French participants. European Blades Mag. asked French photographer Félix de Malleray to go there for an impression. The accompanying pictures show his view of the event.
The knife show is held in the local sports hall.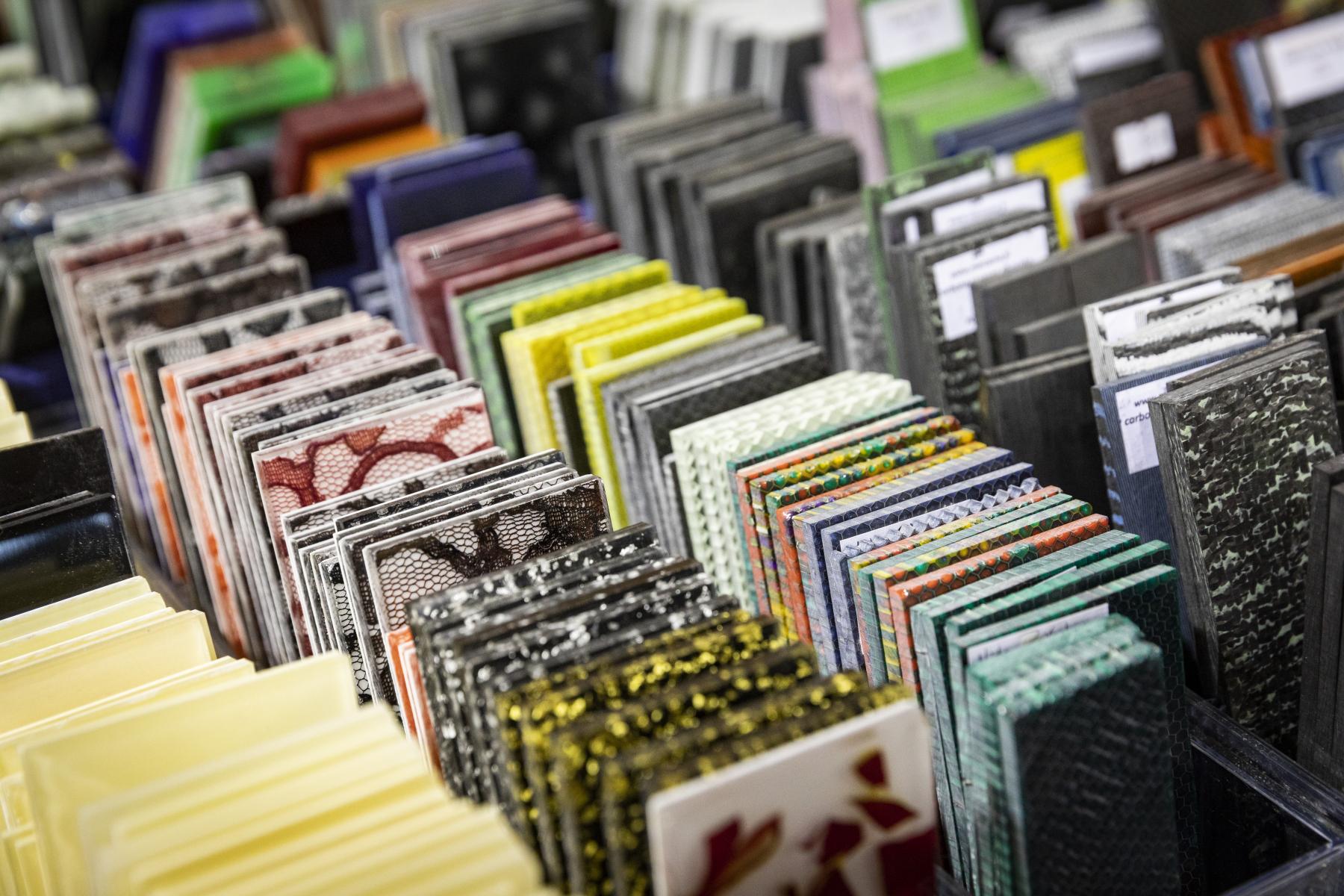 A wide variety of handle materials from the Mercorne company.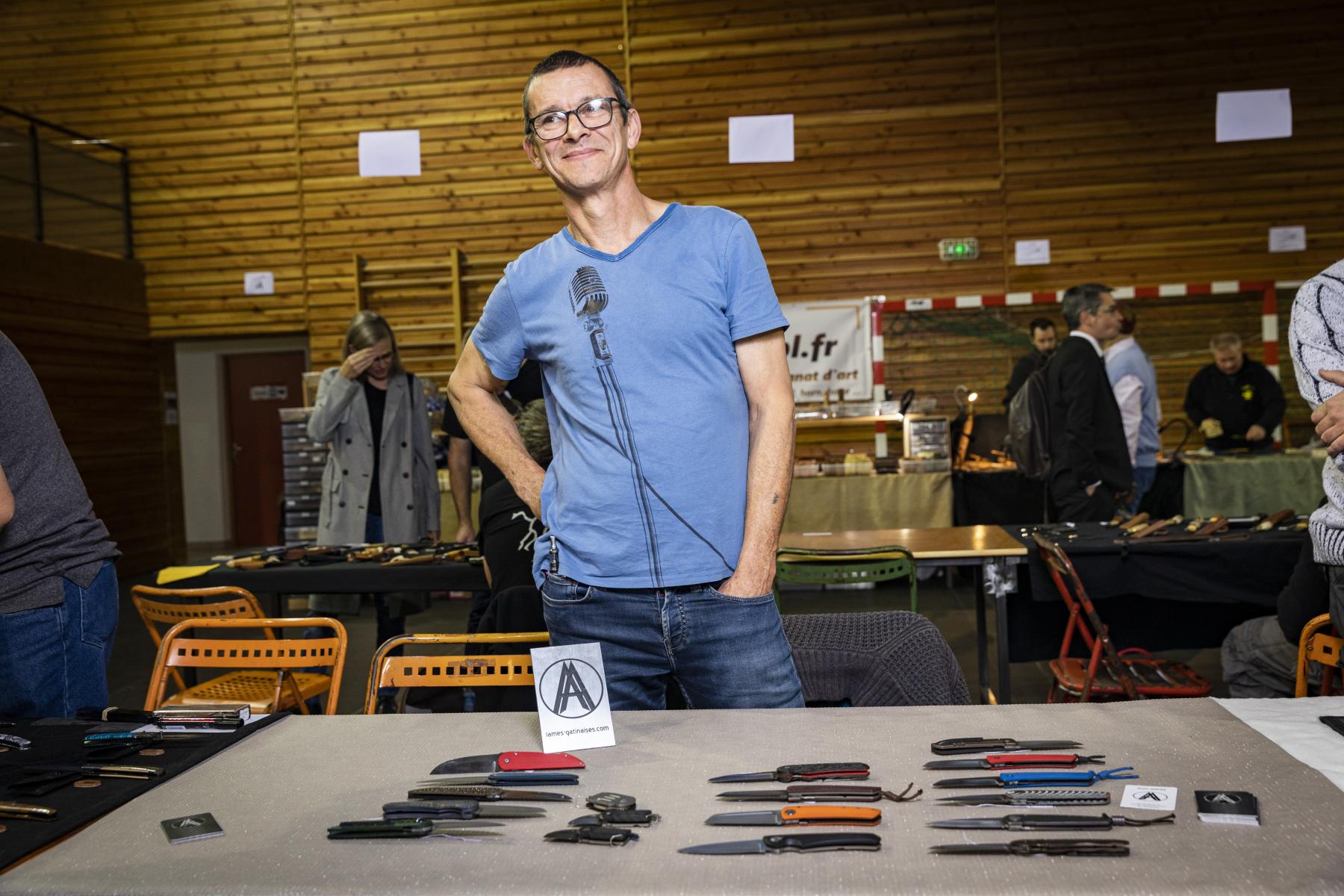 Knife maker Alain André and some of his knives.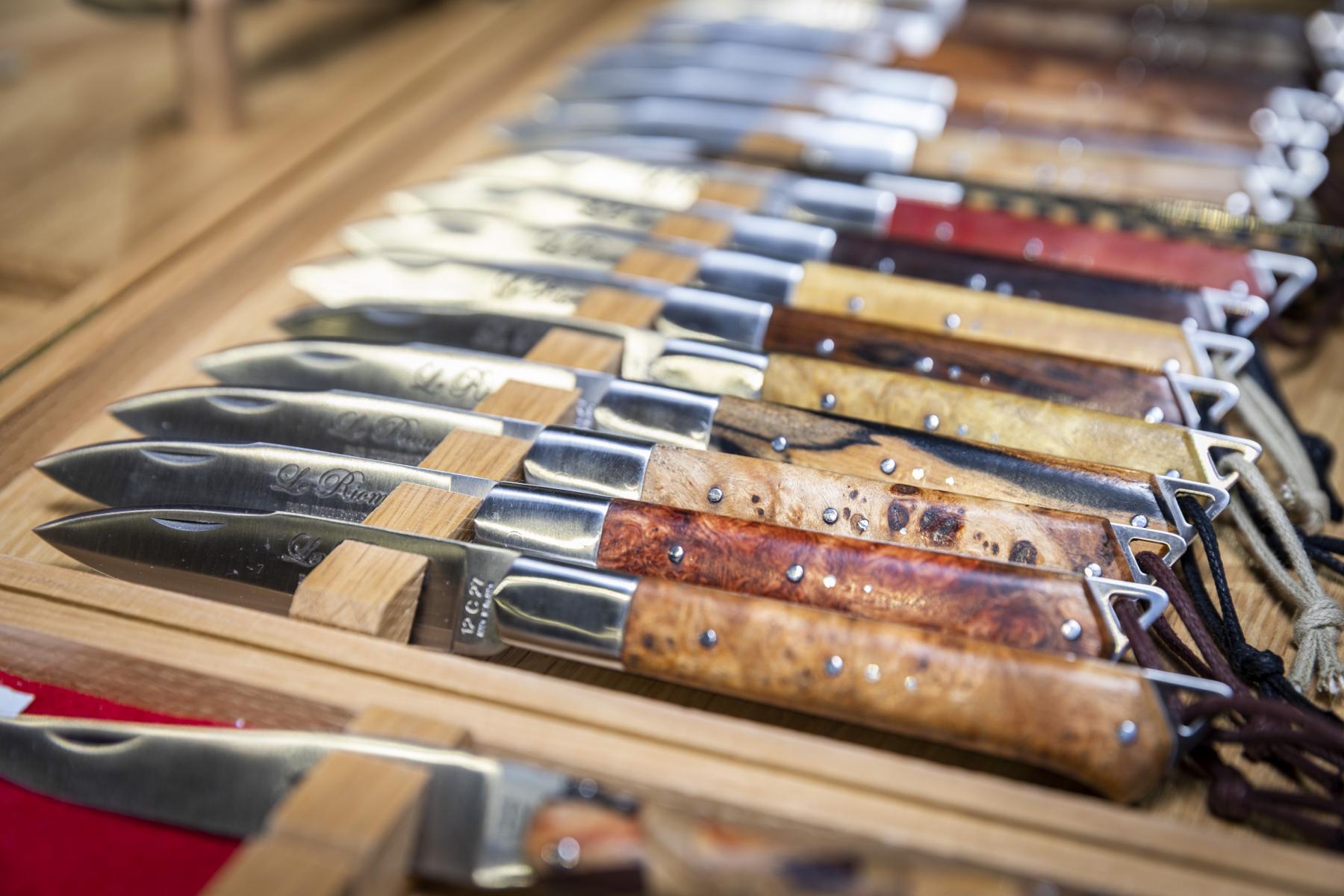 Bruno and Laurent Dubesset and a small part of their table.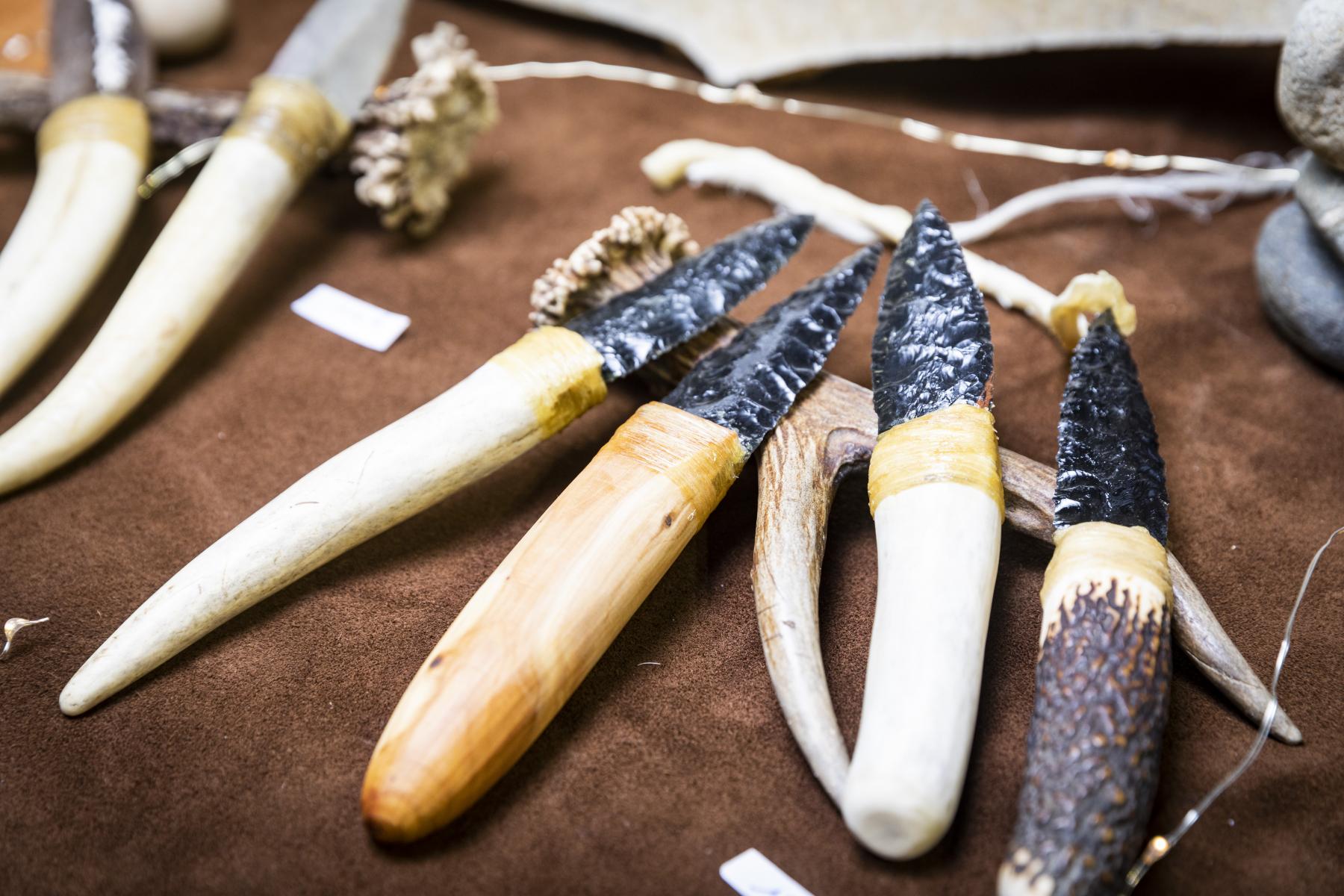 George Bardou makes silex blades, just as it was done thousands of years ago.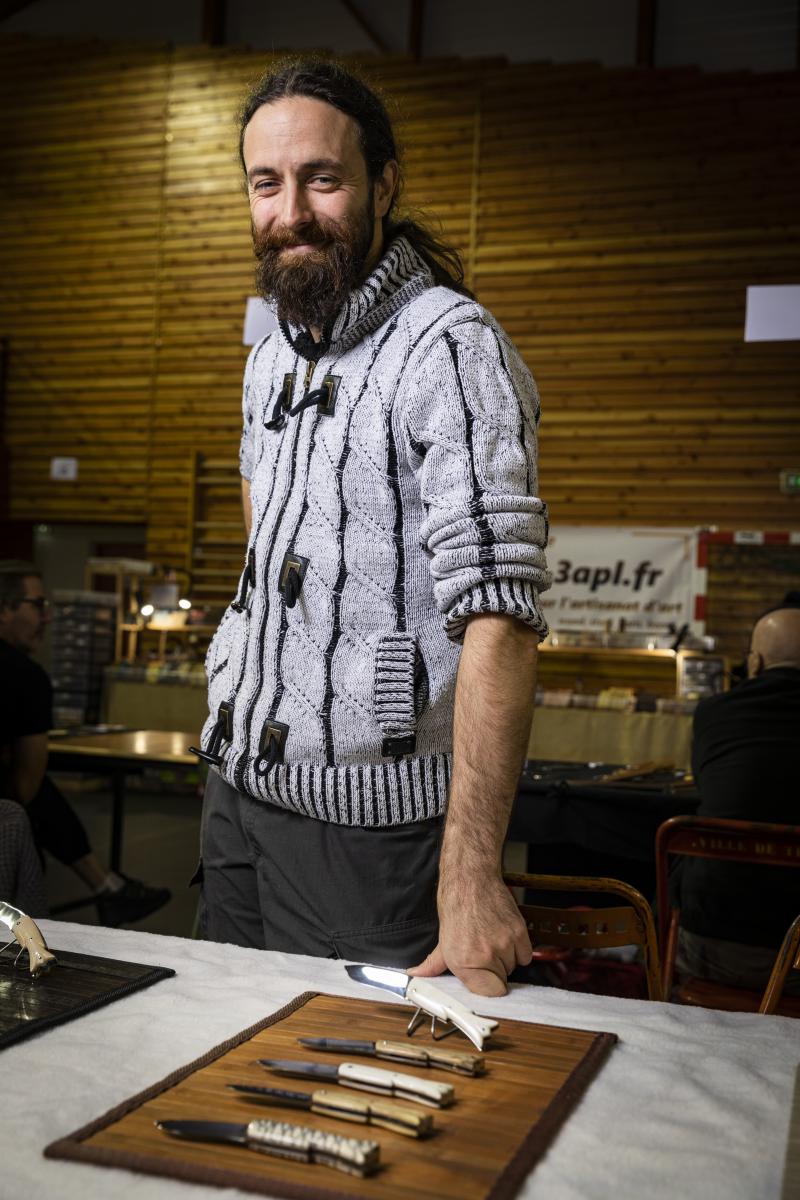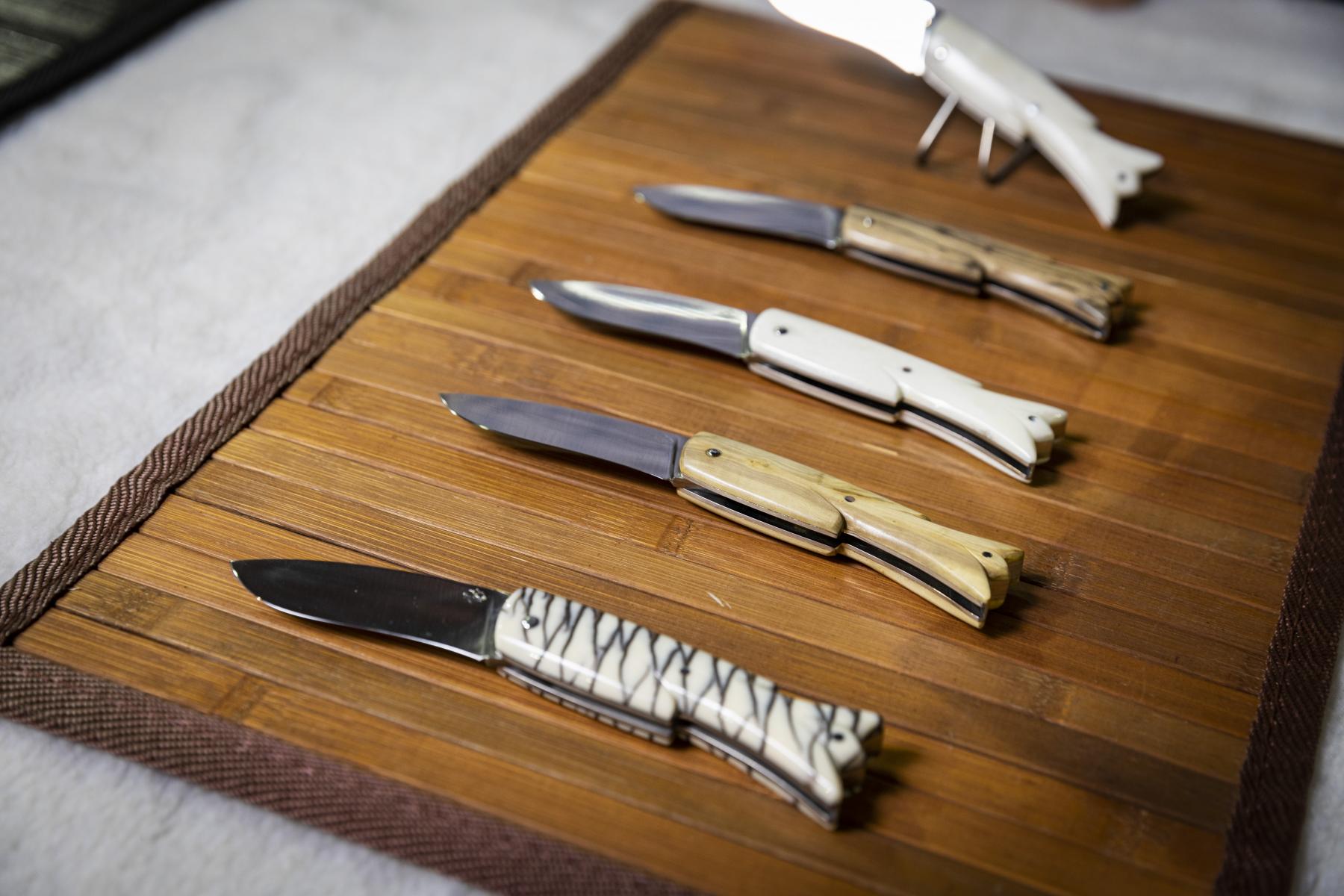 Robin Forissier and some of his knives.

Gilles Reverdy showed a wide selection of metalwork, from a sword to a corkscrew which can be worn as a necklace.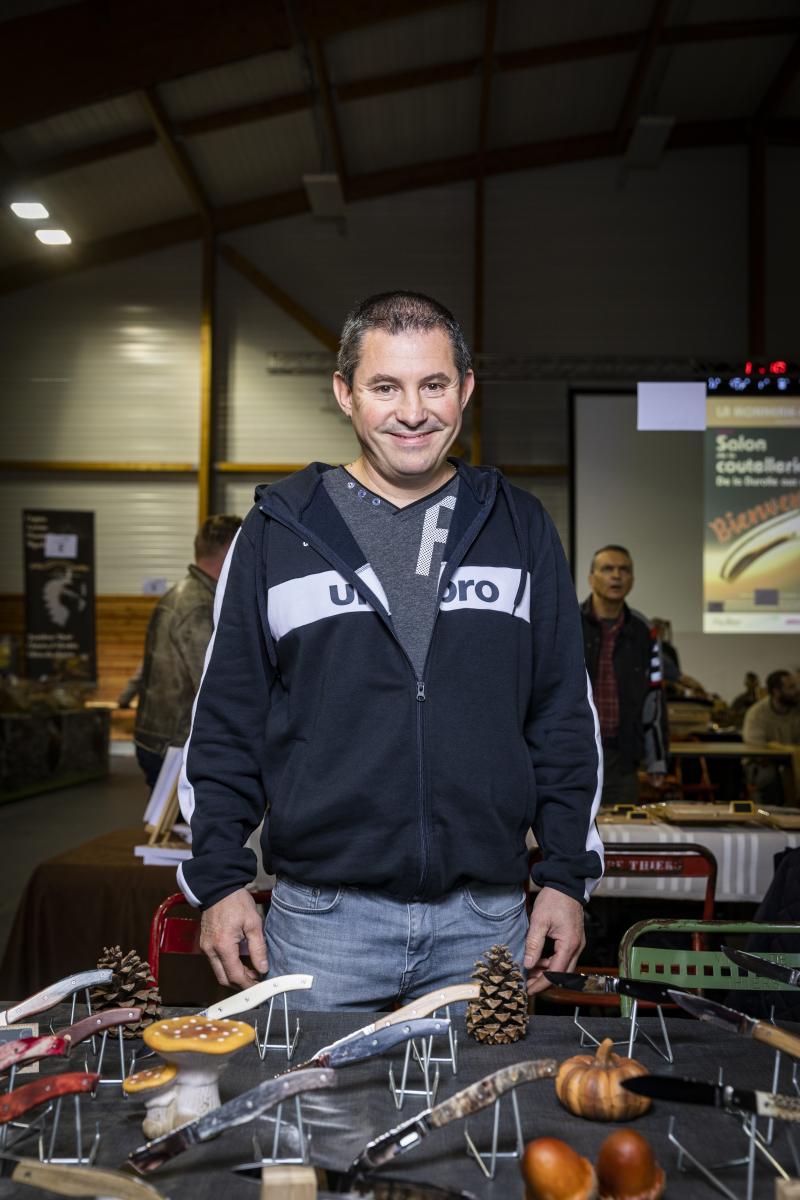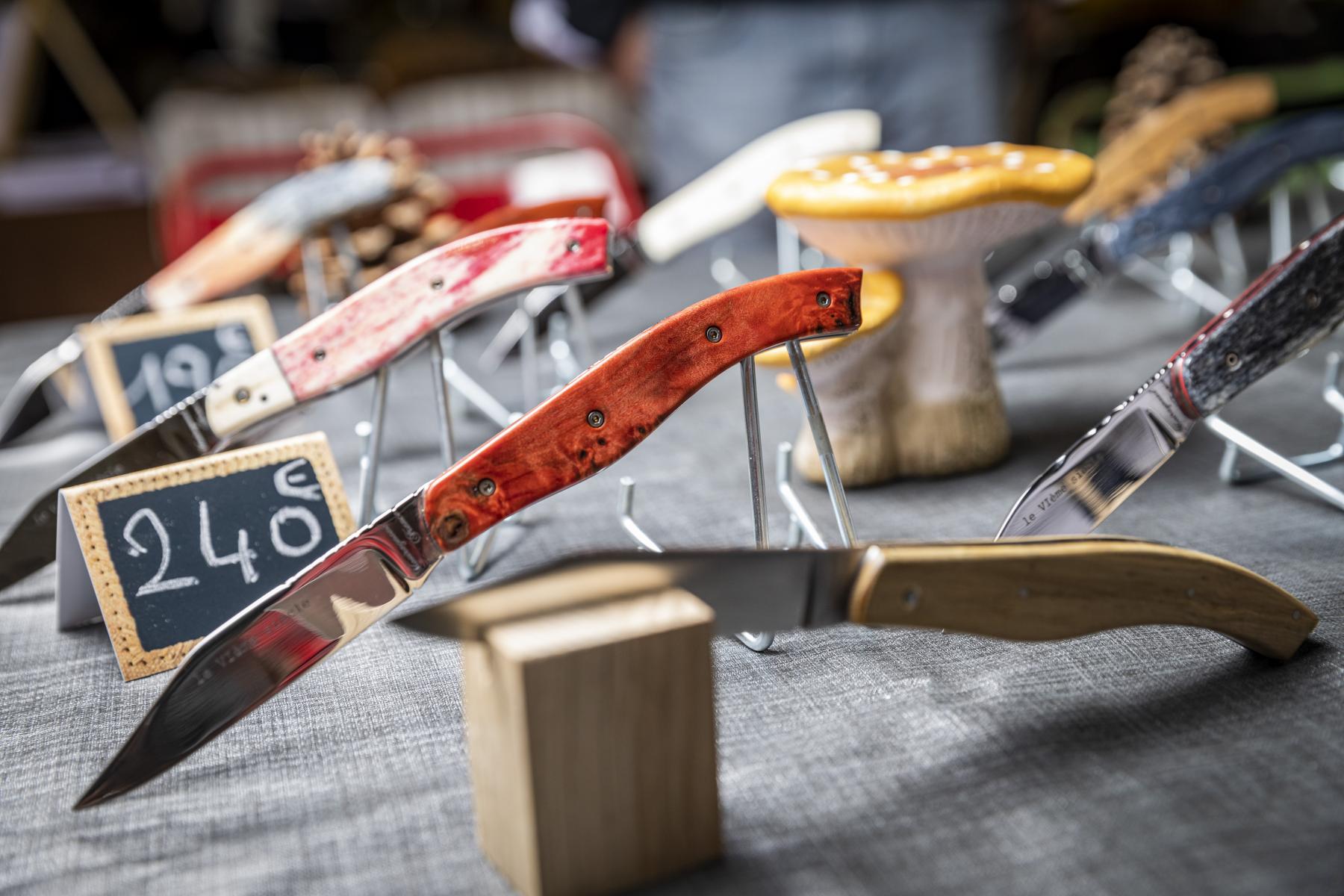 Jacky Montraynaud and some of his knives.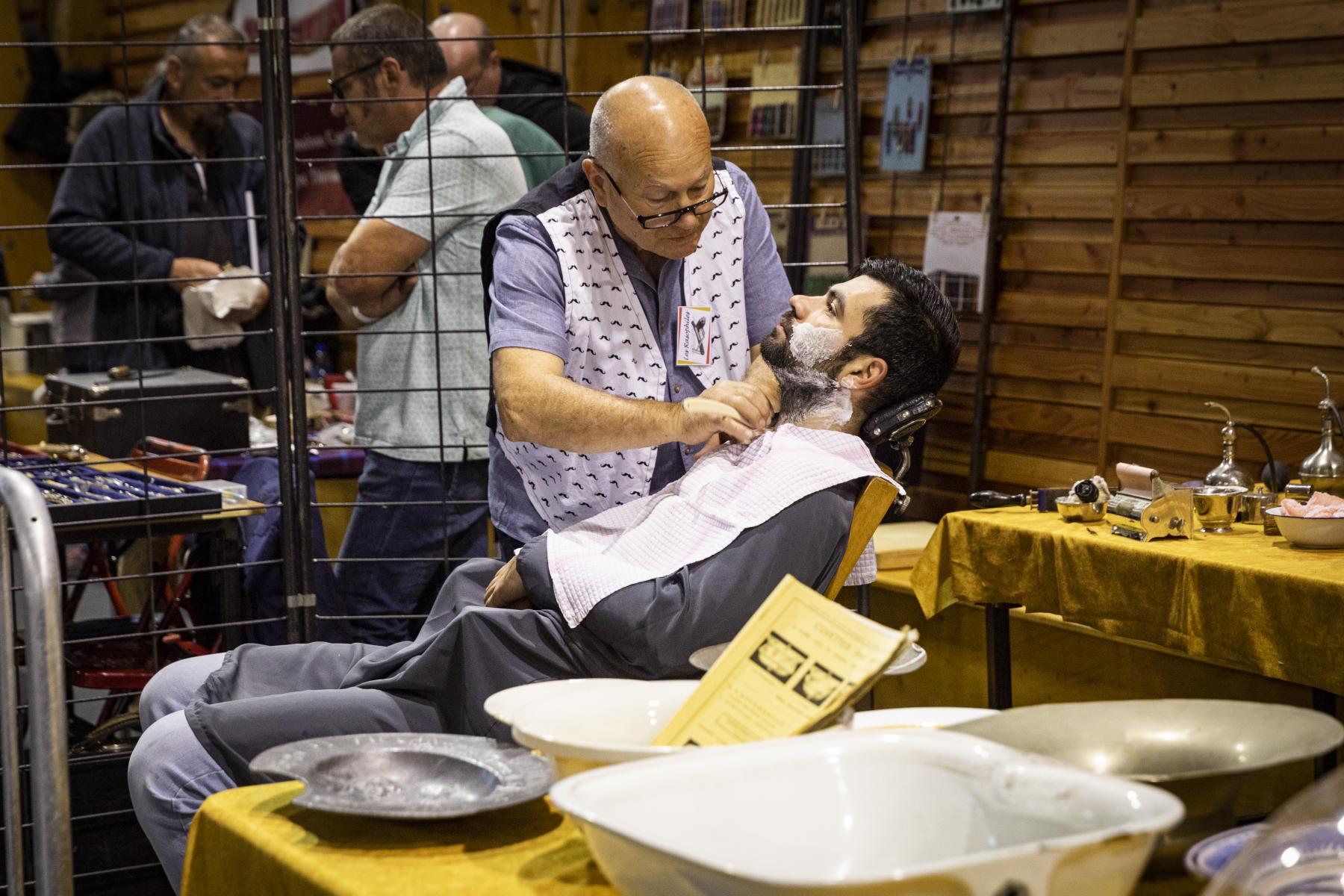 Les Rasophiles is a group of people who honour the old-fashioned way of shaving and they were happy to
demonstrate that to the visitors.

Les Vielles Lames (The Old Blades) is one of the organisers of the show in La Monnerie-le-Montel. The
association demonstrated some scale models of knife making machinery.

Thiers has a wonderful knife museum, which was represented at the show.
The table from the Cognet knife making company.