KNIFE Award
The KNIFE Award of the Deutsches Klingenmuseum is awarded annually on a changing theme for a particularly successful handmade knife. It is endowed by the Foundation Freunde des Deutschen Klingenmuseums with a prize of € 2,000. The award ceremony takes place each year as part of KNIFE in Solingen. This year's motto was "Once upon a time ... a knife". The object was to make a knife or dagger inspired by literature, or more specifically, to create a piece that is mentioned – but not described in detail - in a passage of literature. Contestants did not need to participate in KNIFE 2023.
In all, there were 19 submissions, which are all shown (not to scale) on the following pages. The winner was Austrian knife maker Richard Kapeller.
The theme for KNIFE 2024 is 'Tradition 2.0'. The jury is looking for custom made knives or daggers which give a modern interpretation of a traditional or historical type of knife; either through modern materials, method of manufacture or function. In time, full details will be at
https://knife-solingen.de
.
As Richard Kapellere was not present at KNIFE 2023, a picture of his winning knife was shown. From left
to right: Dietmar Stoelben, 2nd Chairman of the Freunde des Deutschen Klingenmuseums, Dr. Sixt Wetzler,
Head of the German Blades Museum and Tim O. Kurzbach, Lord Mayor of the city of Solingen.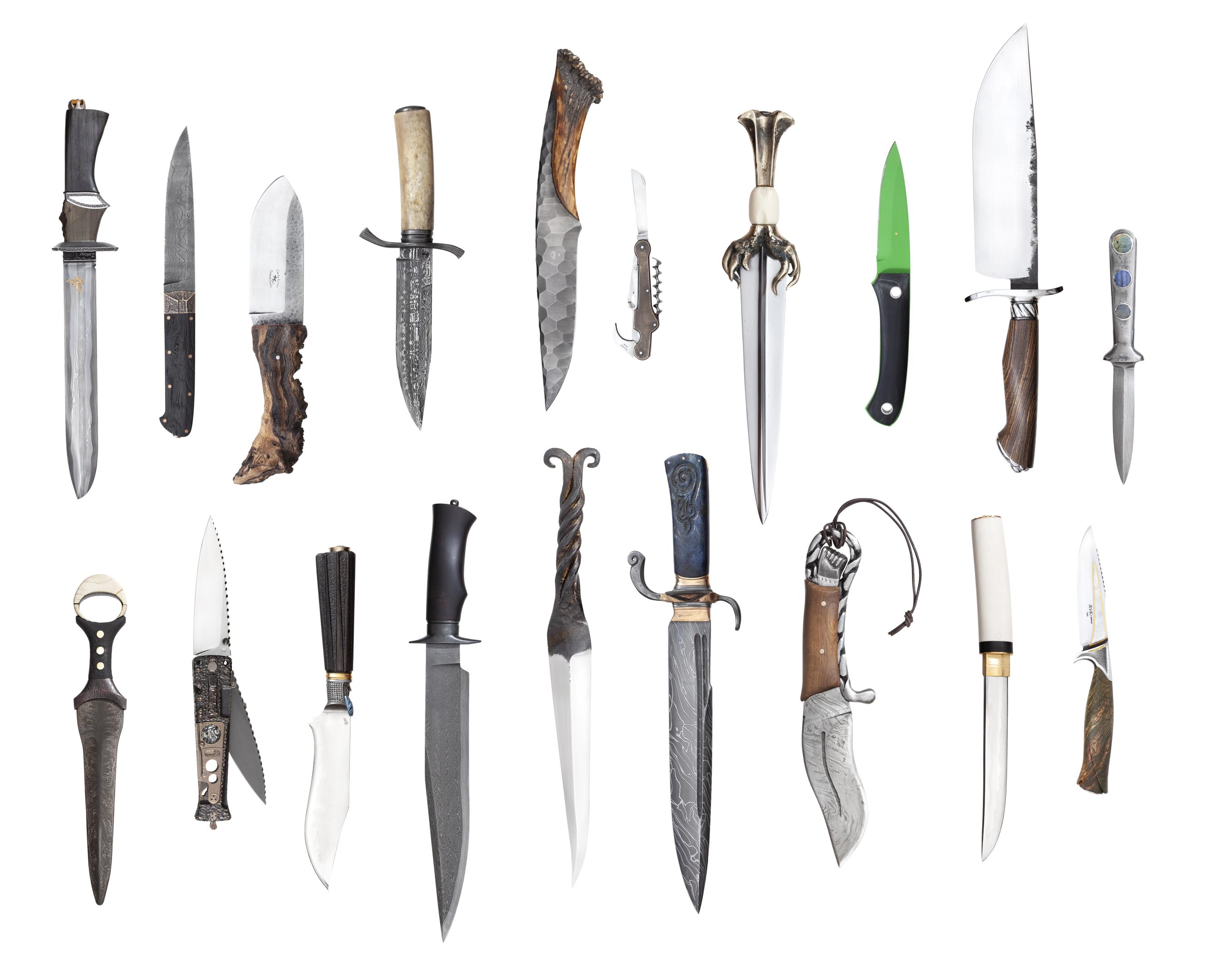 The participants for the 2023 KNIFE Award (Photo Lutz Hoffmeister)