Hill Knives anniversary knife, 1981-2021
The Dutch knife making company Hill Knives, located in Rotterdam, is celebrating its 40th anniversary. To mark the occasion, Albert van den Heuvel has created a beautiful anniversary knife with a special ambidexter lock, the Top Lock.

Text and pictures: Bas Martens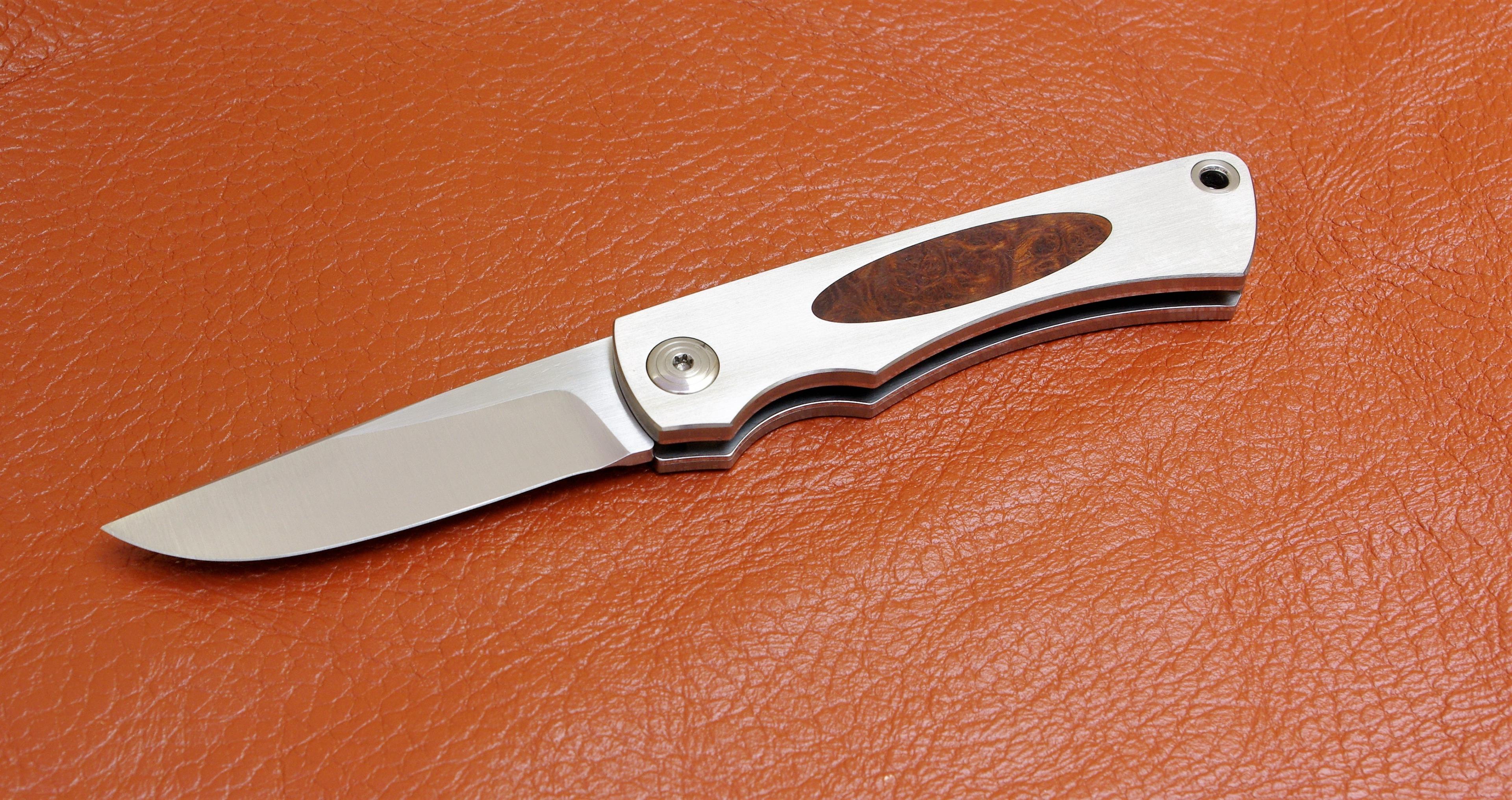 The Hill Knives anniversary knife was inspired by the company's Top Lock I, which in turn was a variation of the Hill Knives Outdoor Folding Knife No. 2. Top Lock I and the anniversary knife share the same latch, but by popular demand the knife has been made smaller and more graceful. It is now more of a gentleman's knife.
The Top Lock is based on the Benchmade Axis Lock, in which a transverse spring-loaded bar falls over a recess on the blade tang, locking it in place. With the Axis Lock, this bar is operated by a sliding knob placed on either side of the handle. When the knobs are pulled back the bar moves with them, unlocking the blade. Albert van de Heuvel has always been a big fan of the Axis Lock, but found its operation less attractive. In his Top Lock, the knobs on the left and right have been replaced by a discreet slider on the handle spine. The advantages are obvious: the slider is fully ambidextrous - equally easy to operate for left-handed and right-handed users, and there are no more openings in the handle that would allow dirt to get into the mechanism.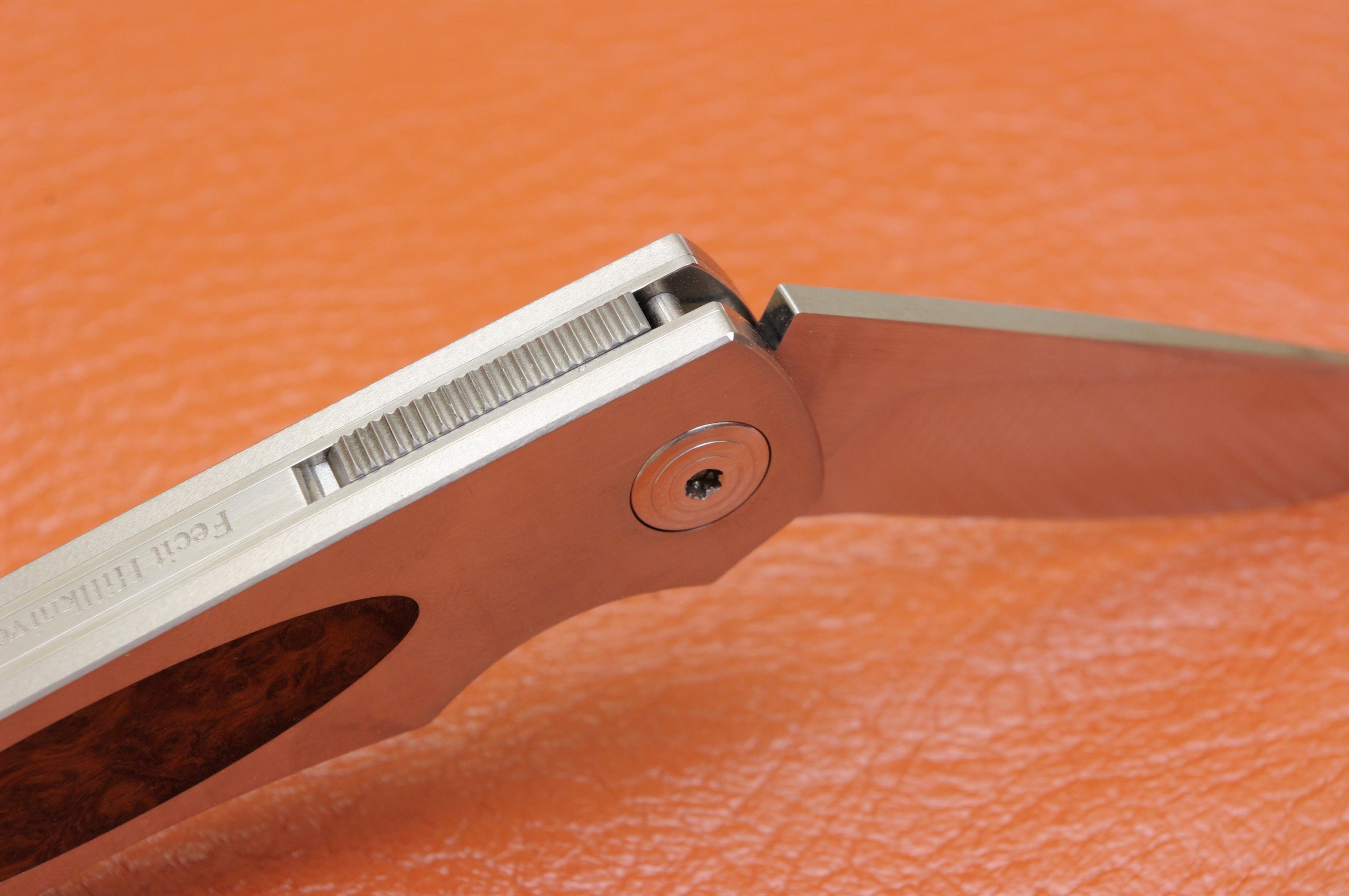 Forty pieces of the anniversary knife will be made initially, numbered 1 to 40. The blade is made of N690Co steel, the 1 mm thick liners are made of highly polished 1.4310 hardened spring steel and the handles are made of titanium with a contrasting insert of Desert Ironwood. Fit and finish are perfect. With the knife closed, the blade protrudes only slightly from the handle. There is no nail groove or thumb rest, but there is no need for one. The blade opens smoothly without force and yet has no play. Wonderful craftsmanship which you can play with for hours. We are curious to see what Albert will come up with on the fiftieth anniversary of the company!