Fred Perrin and Elsa Fantino
Fred Perrin and Elsa Fantino
We finished our Paris marathon of knife shows in a dojo. There, Fred Perrin and Elsa Fantino had invited Paolo Simoes and Michael Moing for an exposition of several custom knife makers. This mini-show turned out to be a very amicable event that was held in an original and well-lit setting. Moreover, the knife makers were easily approachable, to the delight of Fred Perrin fans who could admire his latest creations, like the 50/50. The name comes from the combination of a European Scramasax blade and a typical American Bowie-shaped handle.
Text and pictures: Louis Blanchet Kapnist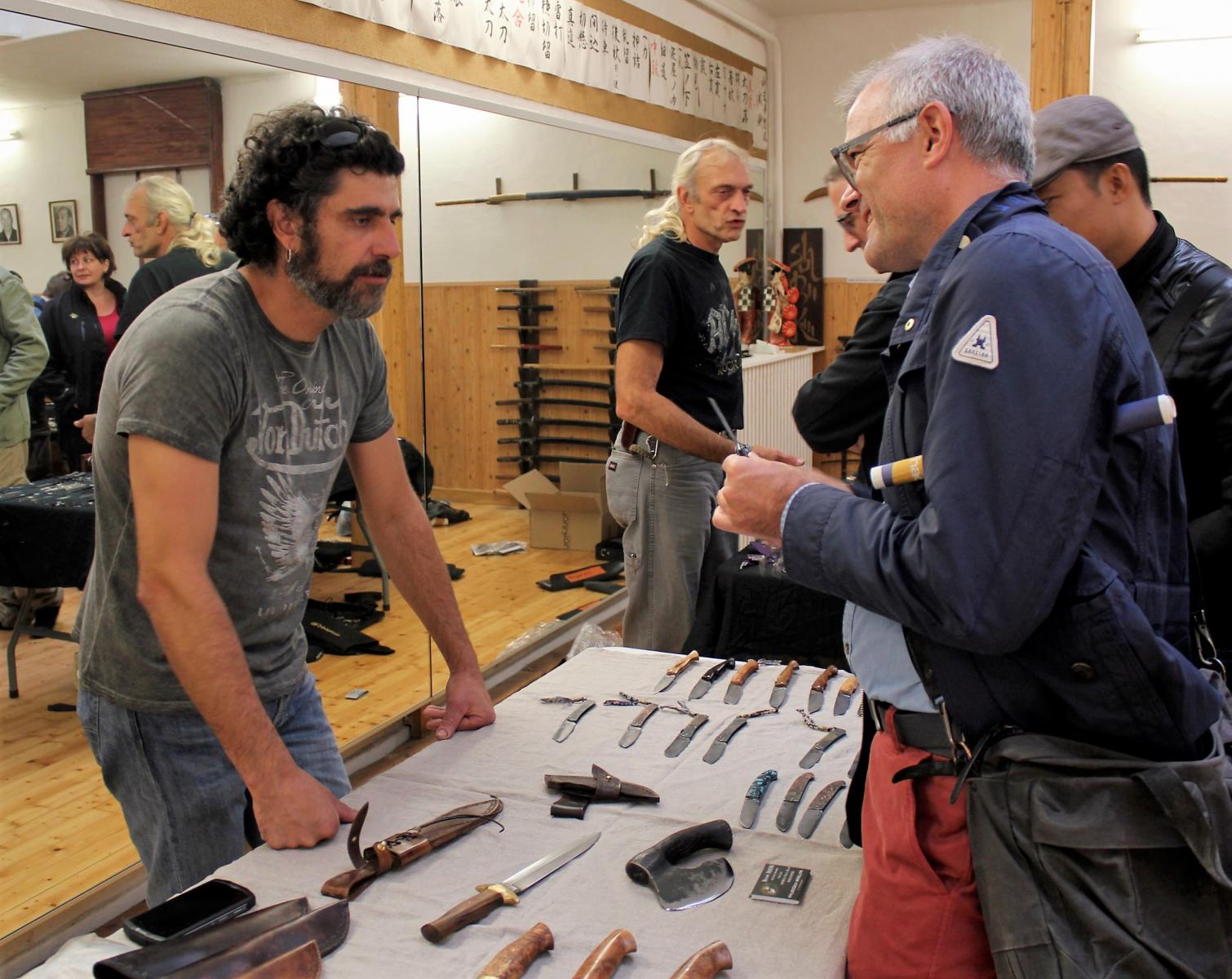 Michael Moing (front left) and Fred Perrin (back left) at the informal meeting in Paris.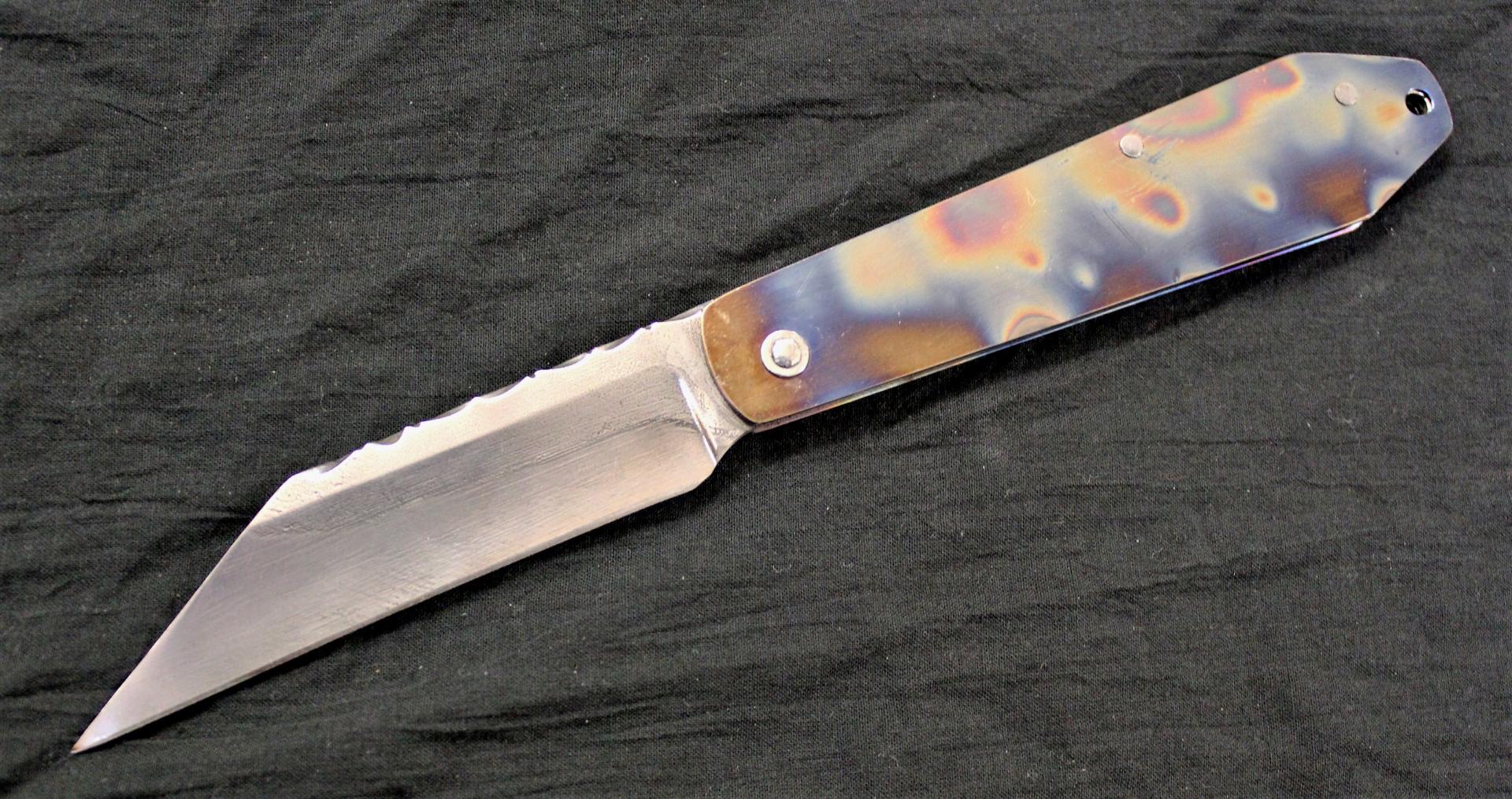 Fred Perrin's new 50/50. The blade is made of XC75 and the handle is titanium.
An impressive dagger by Michael Moing. The blade is 1.0046 steel and
the handle is boxwood.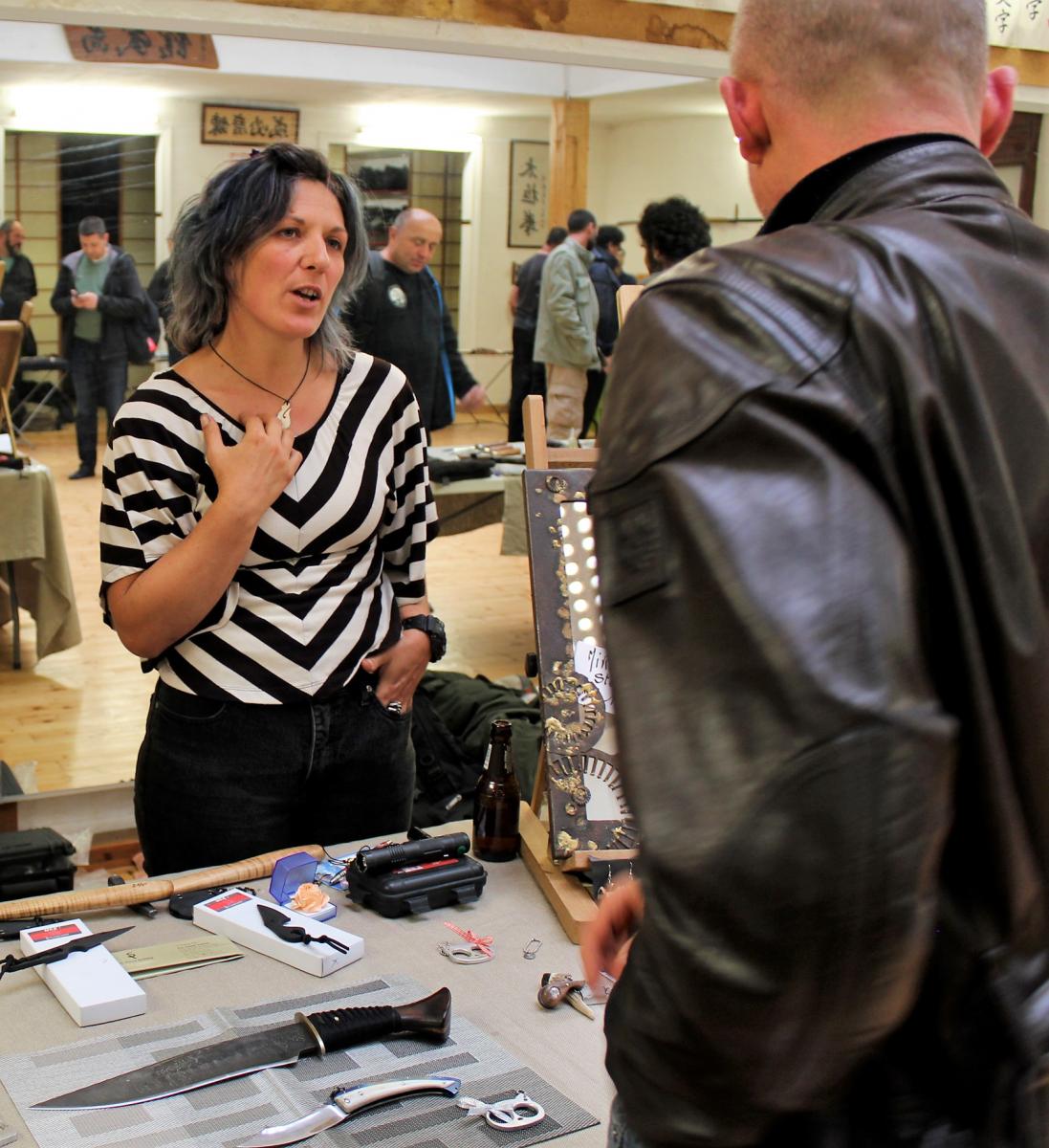 Elsa Fantino at the Paris meet.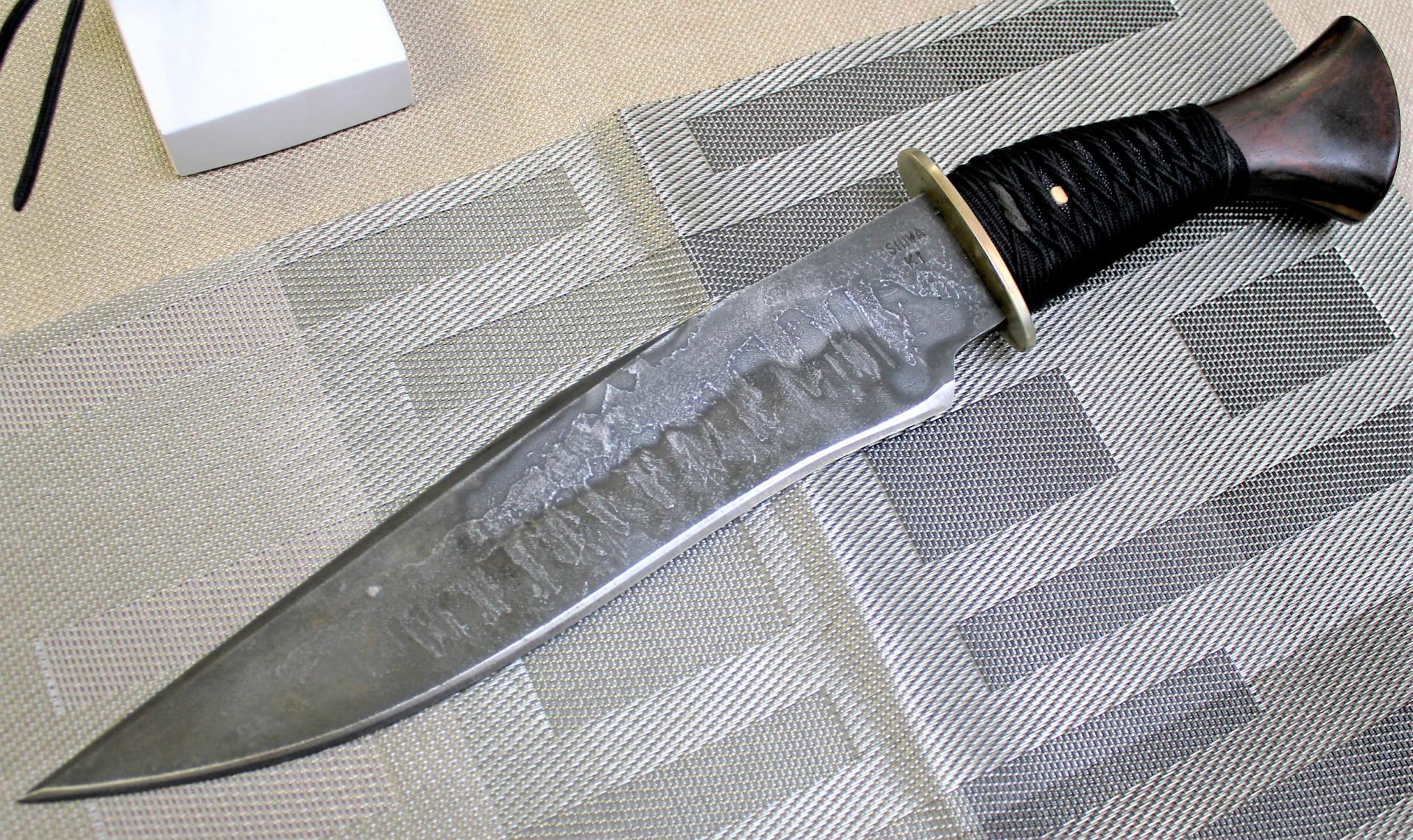 Elsa Fantino made this Bowie in a rare collaboration with Master Shiva Ki during an internship in Louisiana.
The blade is 1095, clay-hardened and the handle is Arizona Ironwood with sharkskin and braiding.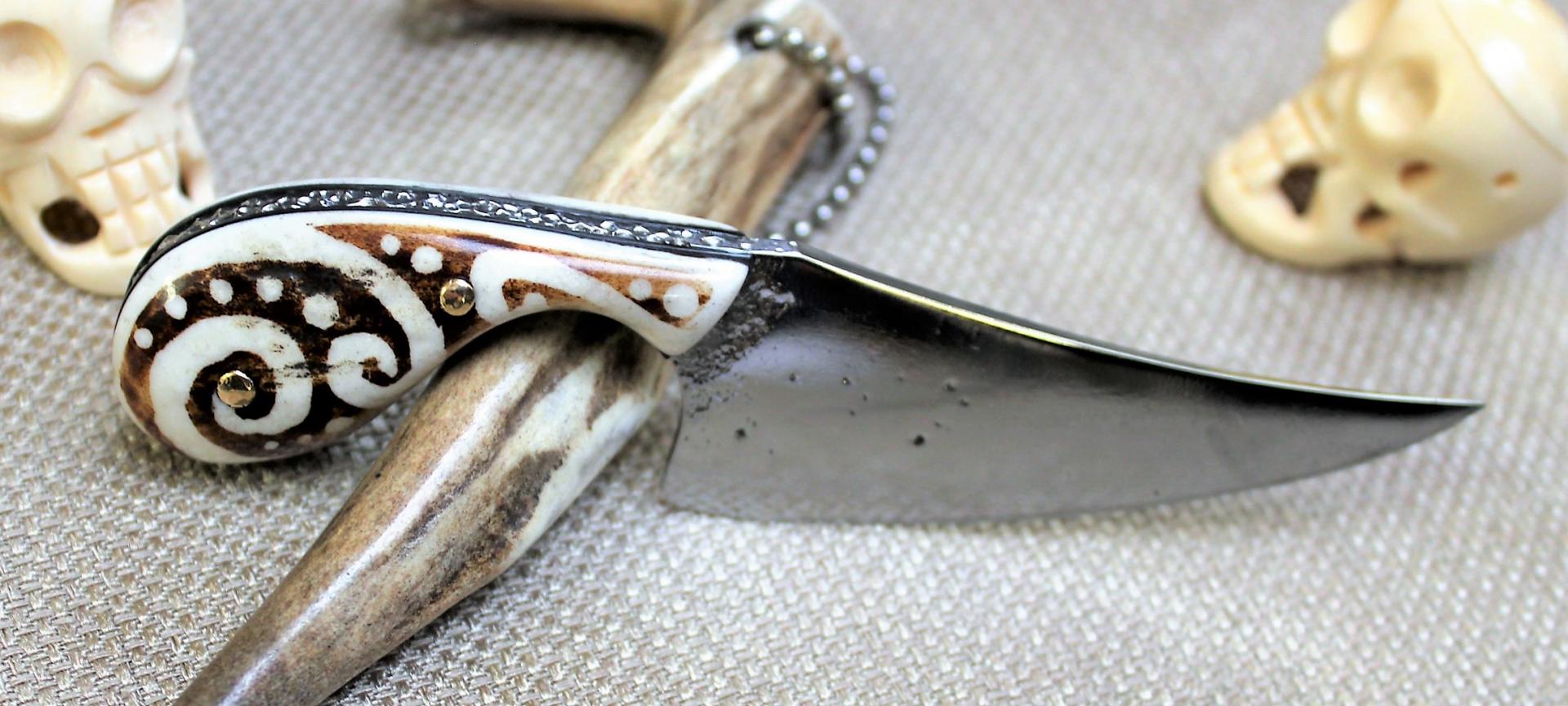 A little fixed knife from Elsa Fantino, made of xc75 steel.
Paolo Simoes at his table.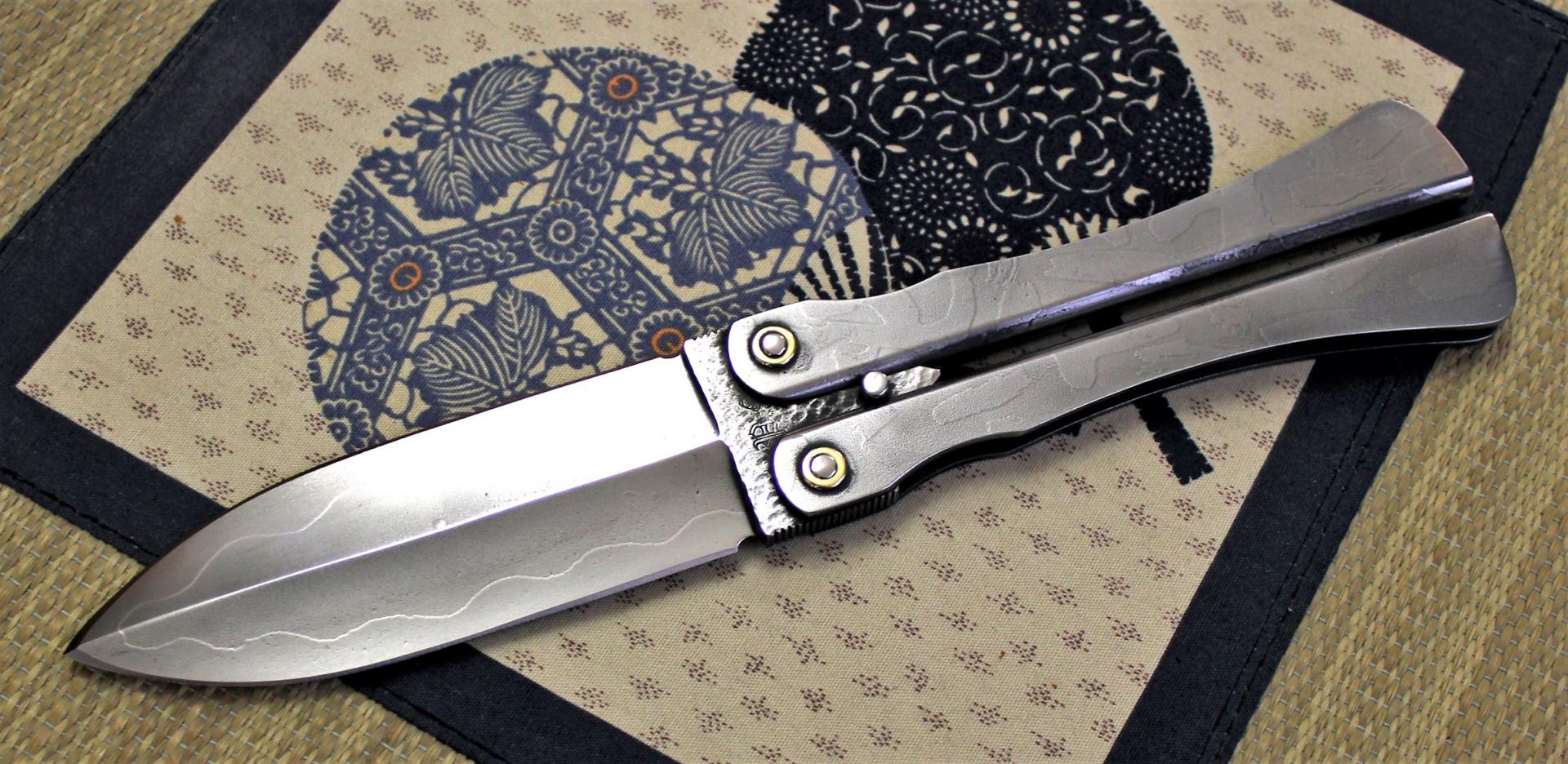 'Le Papzilla', a butterfly knife by Paolo Simoes. The blade is D2 with a hollow grind and selectively
hardened. The handles are folded sheet metal, etched with acid.