Dutch Blade Works 'Xerxes'
Dutch Blade Works 'Xerxes'
A new company from the Netherlands presents a French-Dutch design made by a Chinese manufacturer. Meet the Xerxes from Dutch Blade Works.

Text and pictures: Bas Martens
Dutch Blade Works is a new knife company. Its first product is the Xerxes, after a design by Tashi Bharucha
and Gudy van Poppel.

For those of you who are not familiar with the intricacies of the Low Countries, let us explain: the Netherlands, mostly called Holland, have inhabitants which are Dutch – and not Deutsch, as many people think, because these are our esteemed neighbours.
With this knowledge, it will be no surprise that the newly established knife company Dutch Blade Works is from the Netherlands. Founders and owners are knife maker Toni Oostendorp, marketing, sales and E-commerce expert Hans Nieuwland, and CAD-designer Cees Kaan, experienced in the steel industry.
The first project from Dutch Blades Works, or DBW, for brevity's sake, is a combined design by two custom makers, Tashi Bharucha from France and Gudy van Poppel from the Netherlands. The knife is produced by the Chinese WE Knife company. DBW takes care of marketing and sales. The Xerxes, as this first knife is called, is not a limited edition. If the first production run is sold, there will be a second one, depending on demand.
Xerxes was a Persian king from the fifth Century b.C., so the knife has some Oriental twists. It is a framelock folder, featuring a CPM 20CV blade with a flipper, and titanium handles, partly shaded, with a titanium pocket clip. The blade measures 95 mm, the overall length of the opened knife is 220 mm. Because of the titanium handle, the weight is only 144 grams.
Left: The Xerxes is a frame lock folding knife with a flipper, and partly shaded titanium handle.
Right: One of the surprises of the Xerxes is the tapered backspacer – rare to find on a production knife.
The Xerxes has two surprises. One is the tapered back spacer, which is very unusual for a production knife. It goes from almost 5 mm at the front to just 2.5 mm at the end of the handle. The other surprise is the shape of the blade, curved upwards almost like a Persian sword.
The left side of the blade axis has a stylised 'W' referring to Dutch Blade Works, the right side of the blade is marked with the type of steel. The inside of the back spacer is marked 'Design: Tashi / Gudy'. Fit and finish are very good, and our review specimen opened and closed very smooth. The pictures show the different angles of the knife. For more information you can have a look at
www.dutchbladeworks.com
. The Xerxes sells for € 385.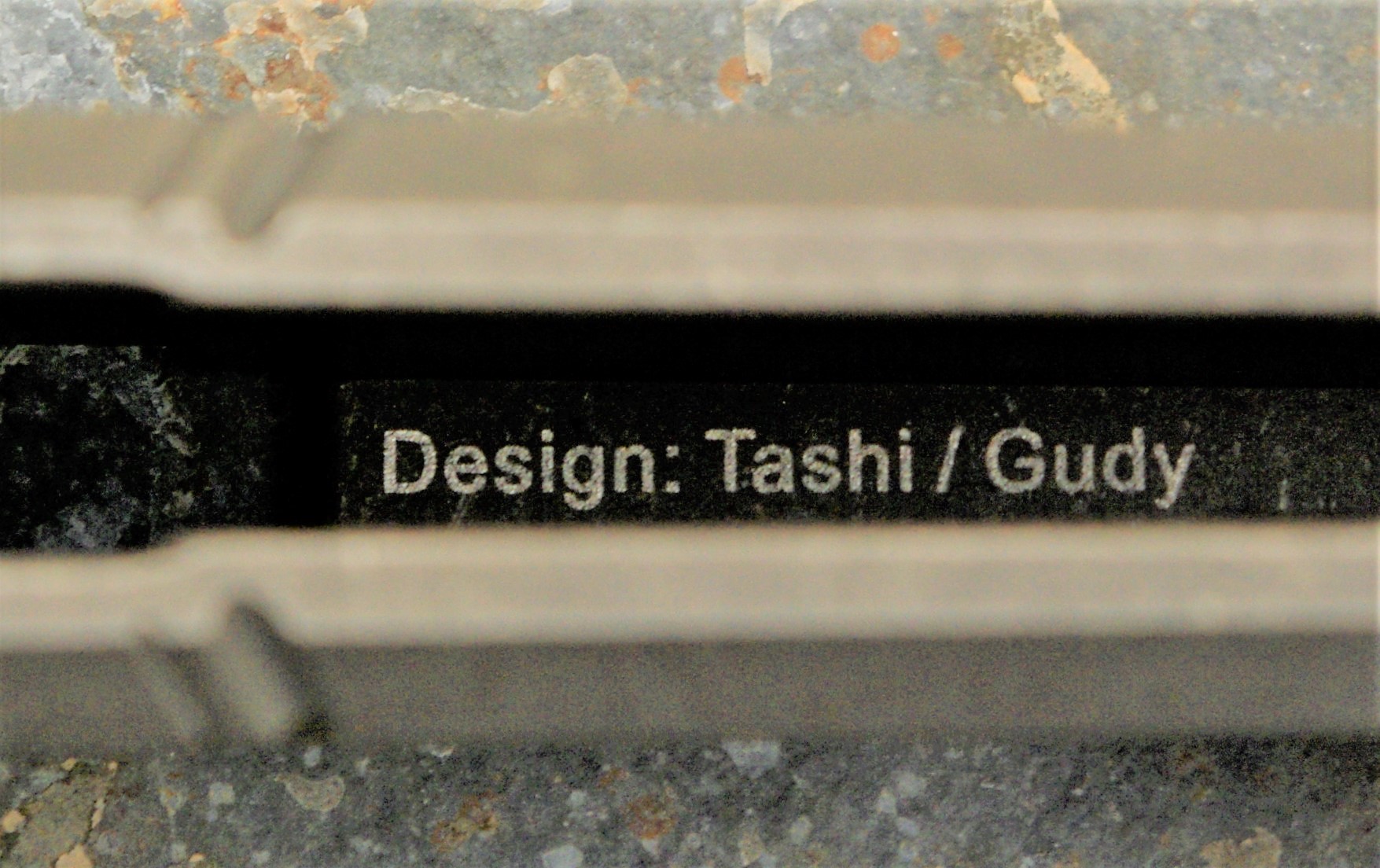 Left: The blade is CPM 20CV with stonewash finish. Right: The names of the designers on the
inside of the back spacer.